Safety is Our #1 Priority. Always.
Everything we do reflects our persistence and unwavering commitment to safety. We're dedicated to maintaining the highest avalanche and helicopter safety standards in the industry. Our safety record speaks for itself.
OUR GUIDES
Our exceptional guides are fully certified by the Association of Canadian Mountain Guides or the International Federation of Mountain Guides Associations and have a wealth of experience guiding in a backcountry winter environment. Each day, our guiding and snow safety team meticulously monitors snow and weather information and assesses safety hazards to make informed decisions on terrain selection and manage the risks we recognize are present in heli-skiing. And of course, ensure we source the best snow every day.
Our guides are trained to assess and manage avalanche hazard. They monitor and test snowpack stability on a regular basis. They also use a variety of snow science and weather observation tools to gather data and formulate daily operation plans. Each morning our guides and pilots attend a comprehensive meeting to select the appropriate terrain for each group based on the current weather and mountain conditions. Our guides and pilots are certified to the highest levels in their professions and undergo continuous training and re-certifications.
While in the field, our guiding team maintains constant radio contact with each other, our pilots and our base station operator located in our lodge.
We are supported by our Medical Director Dr. Cam Mulder, who has been advising our guiding and lodge teams on all medical and emergency protocols and procedures for the past 15 years.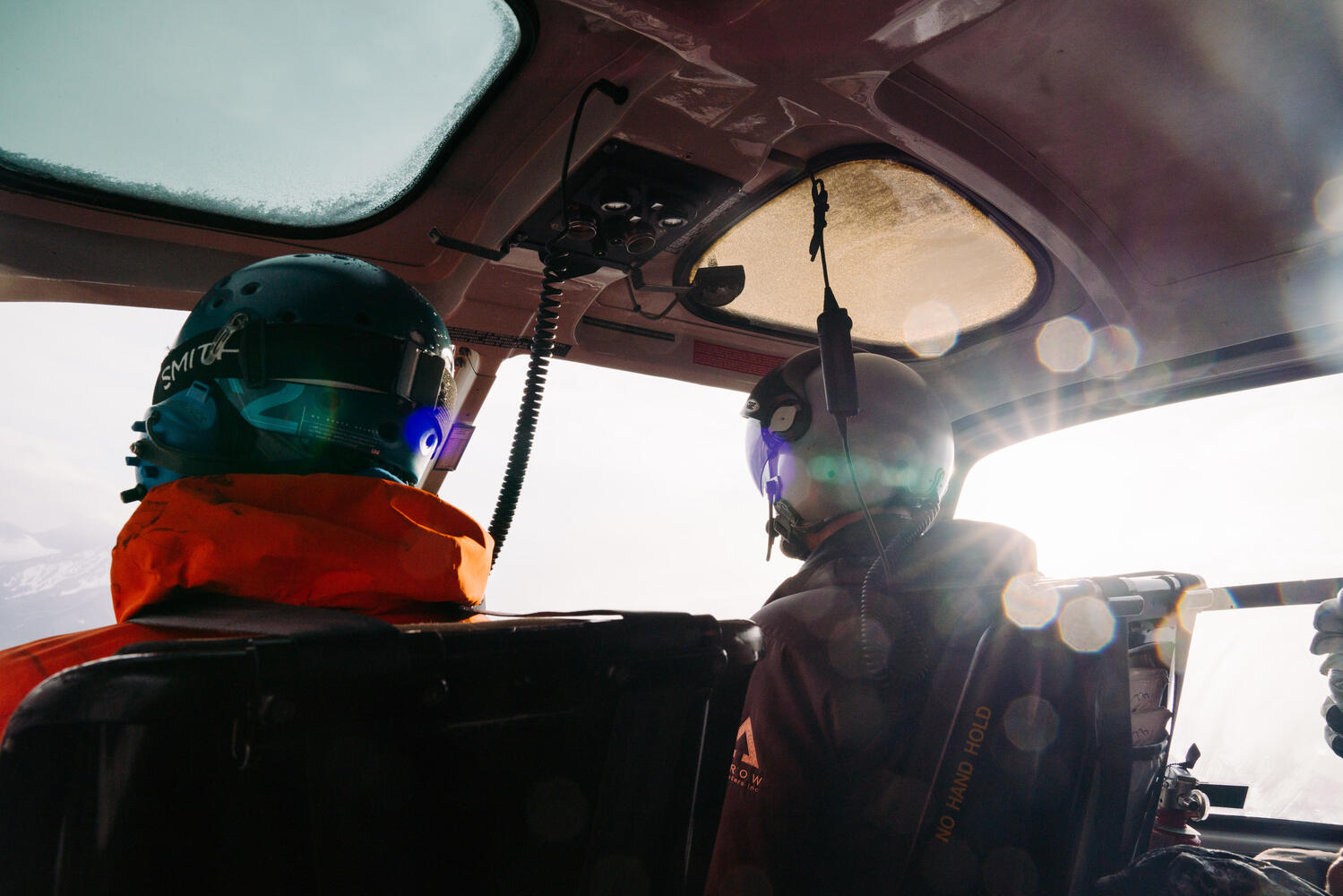 HELICOPTER SAFETY
Our helicopter program has been developed on the pillars of safety, efficiency and excellent communication for our guests and team. Our Guides and pilots maintain a strong and open relationship and work together to ensure a safe and worry free flying experience.
We partner with Arrow Helicopters from Revelstoke, BC with A-Stars for our Classic Program and Skyline Helicopters with an Augusta Koala for our Private Program. All helicopters are inspected and serviced on-site at our lodge by certified engineers.
All our pilots have extensive mountain flying experience and prior to each ski season, the flight team participates in our annual guides training that includes a mock rescue scenario. During the season, our pilots join the Guiding and Snow Safety team for daily meetings to discuss all aspects of snow pack conditions, weather and collaboratively plan for the best day ski as possible.
Prior to the first day of skiing, a comprehensive helicopter awareness and safety training session is provided to each group of guests by our pilots. While out in the field, pilots check-in every half hour with our lodge dispatch who track their location and provide weather updates. All helicopters are equipped with GPS tracking, a Garmin InReach and additional safety and rescue equipment.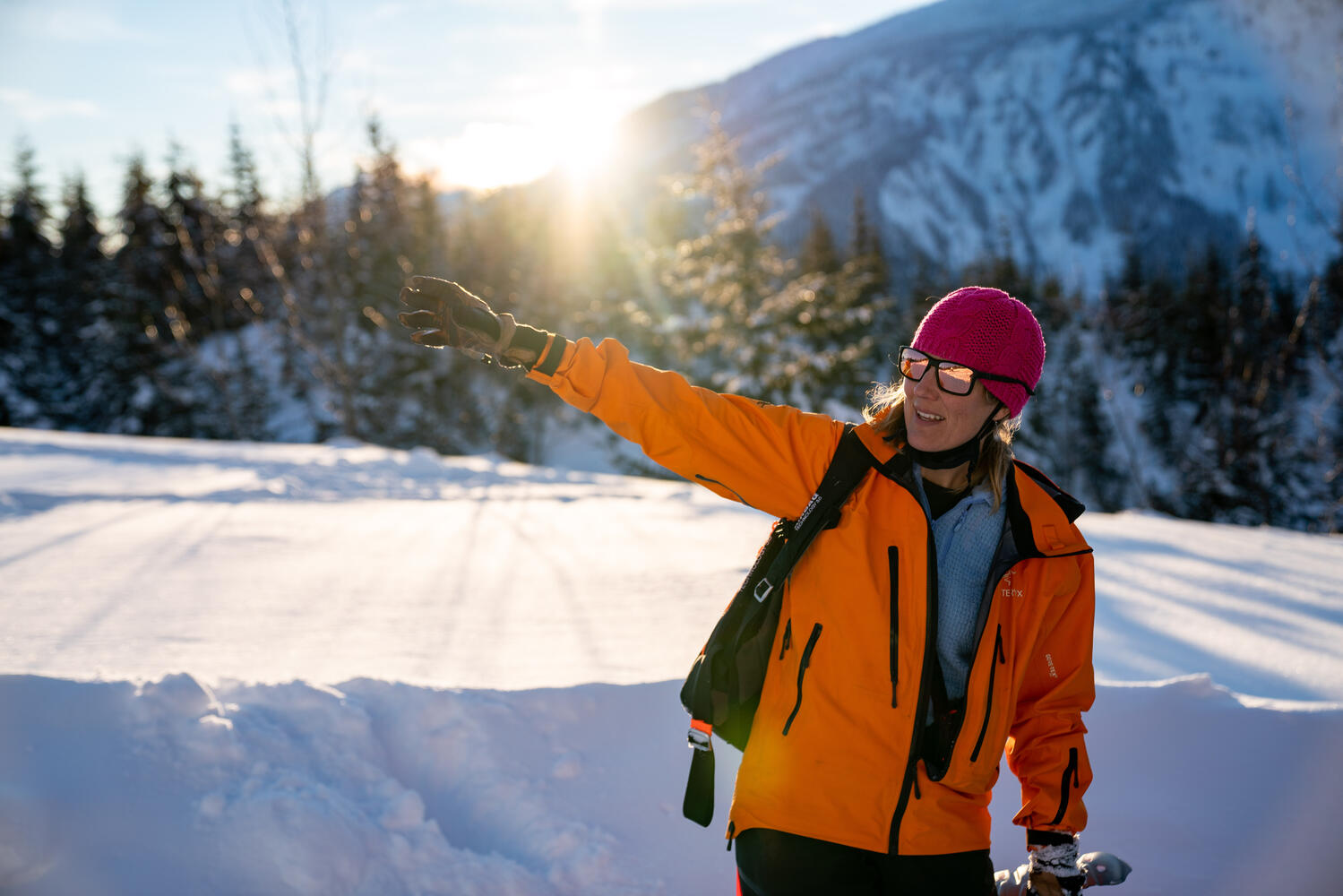 INDUSTRY AFFILIATIONS
We are a proud member of HeliCat Canada, the trade association of the Canadian helicopter and snowcat skiing industry, and as such are dedicated to the highest operation standards in the industry.
We are also a professional member of the Canadian Avalanche Association and participate in the Industry Information Exchange (InfoEx), an industry-wide avalanche and snow safety information sharing initiative. This daily exchange offers our guiding team and pilots a wealth of information on snow, weather, avalanche and terrain that is shared among all operators across British Columbia and reviewed daily by our guiding team.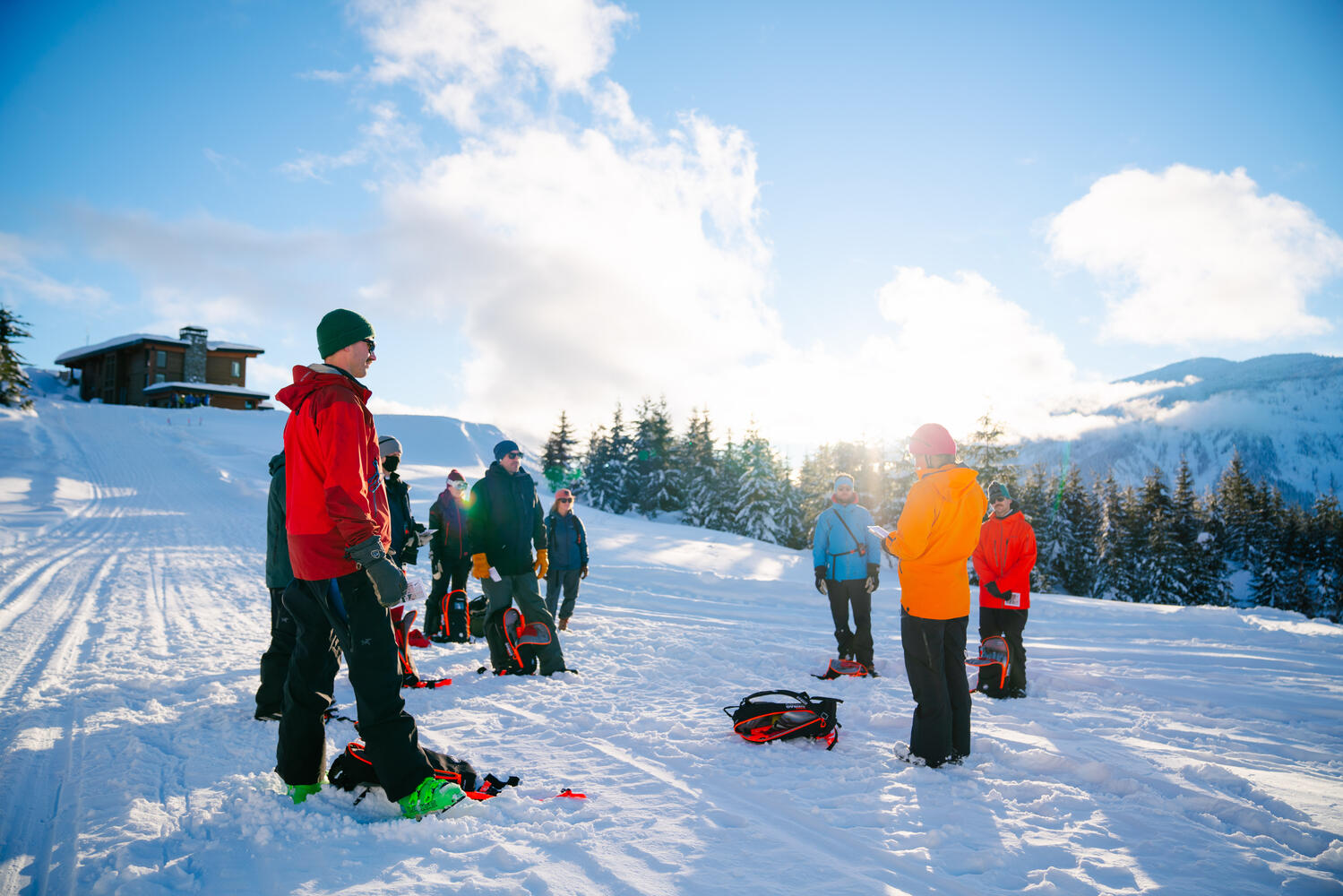 BACKCOUNTRY SAFETY
We are committed to training and educating our guests to provide the backcountry knowledge and awareness of the risks that are present in heliskiing. Our guiding team will provide an overview on backcountry travel, current conditions, awareness of natural terrain hazards, effective communication tips and how to manage yourself safely and be a good ski partner.
Prior to skiing or snowboarding, all guests will receive a comprehensive avalanche and mountain travel safety training session at our lodge. Each guest is equipped and trained in the use of, state-of-the-art safety equipment including a Barryvox S transceiver, Mammut Airbag backpack, personal radio, probe and snow shovel. Guests will learn how to efficiently and confidently use their transceiver, dig, communicate and work together in an emergency avalanche rescue scenario.
Your guide and helicopter carry additional safety and rescue equipment. Should incremental weather prevent the helicopters from flying back to the lodge while you are out in the terrain, we have overnight caches located throughout our terrain with blankets, food and other provisions.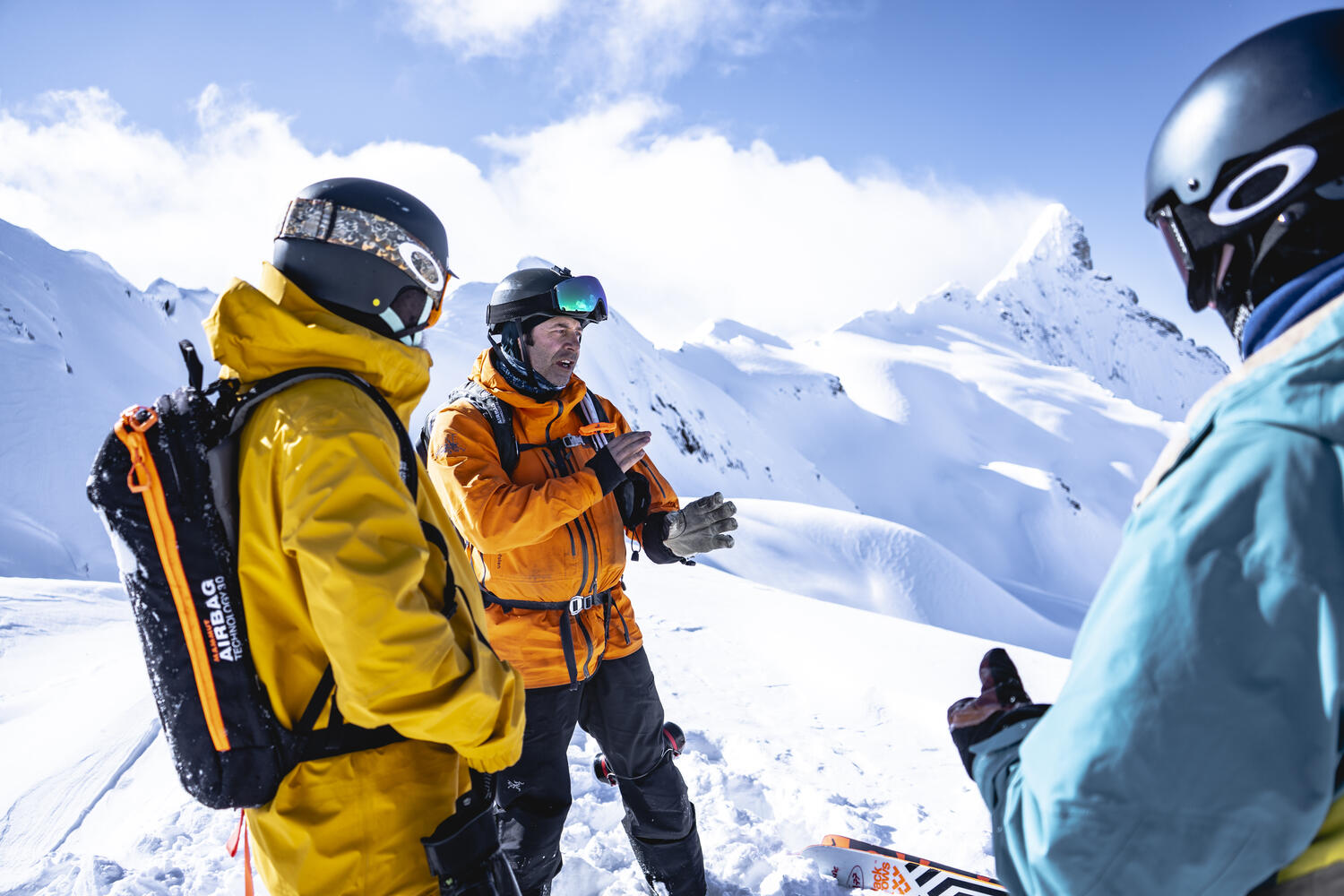 SAFETY & RISK AWARENESS
Helicopter skiing, snowboarding, and other activities that take place in wilderness areas, involve the risk of injury. The information contained in the Safety & Risk Awareness section of the Heli Cat Canada website is intended to inform you of the risks, dangers and hazards you may encounter while helicopter skiing or snowboarding, and to help you stay safe while enjoying these activities. Whether you are a participant in these activities or a parent or guardian of a minor participant, please take the time to familiarize yourself with this Safety & Risk Awareness information.
Spacer

Format: Small Screens
Extra Small Spacer
Format: Large Screens
Extra Small Spacer