Photographer Series | Zoya Lynch
ZOYA LYNCH
Zoya is an award winning photographer and filmmaker. Her work is a careful combination of art, adventure, and the natural beauty that surrounds her home in Revelstoke, BC.
Zoya has earned recognition for her work with outdoor brands and she has been featured in most major outdoor publications in the action-sports and travel industries. Photography allows Zoya to translate her deep reverence for the natural world through a tapestry of light-filled moments. She is constantly seeking to combine the wilderness and stories of human connection, achievement and wonder.
Zoya has joined us numerous times to capture special Mica moments; the skiing, lodge life and all the fun in between. Enjoy a few great memories captured by Zoya at Mica...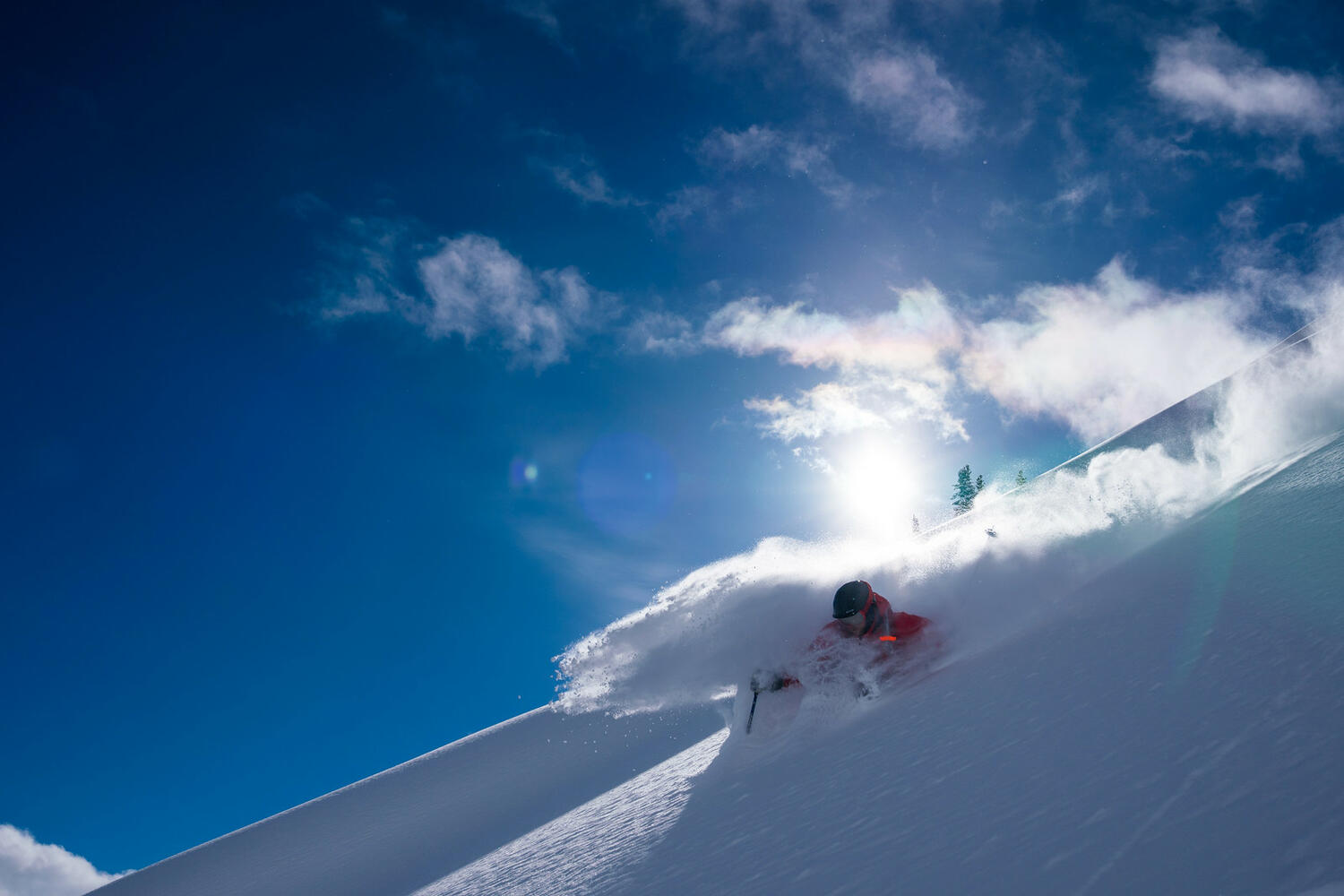 "This is one of my favourite shots of Mica legend and lead guide - Shane Kroeger. Shane is an extremely accomplished athlete. Whether he is skiing, kayaking or winning mountain bike races, he is always doing it in style!"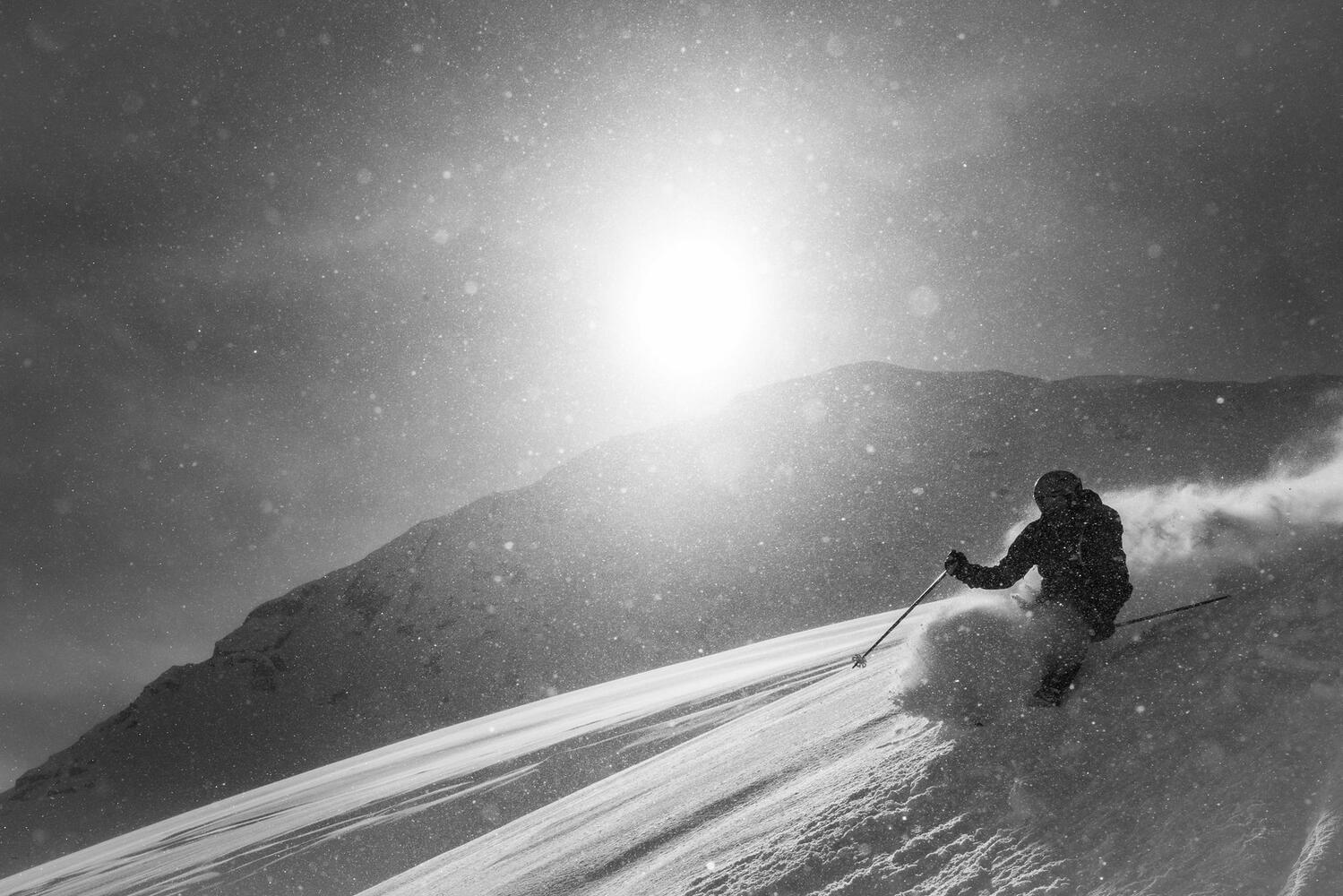 "Sparkles! My absolute favourite type of weather is when the sun is out and the snow crystals are floating. Eric Roza definitely nailed this shot."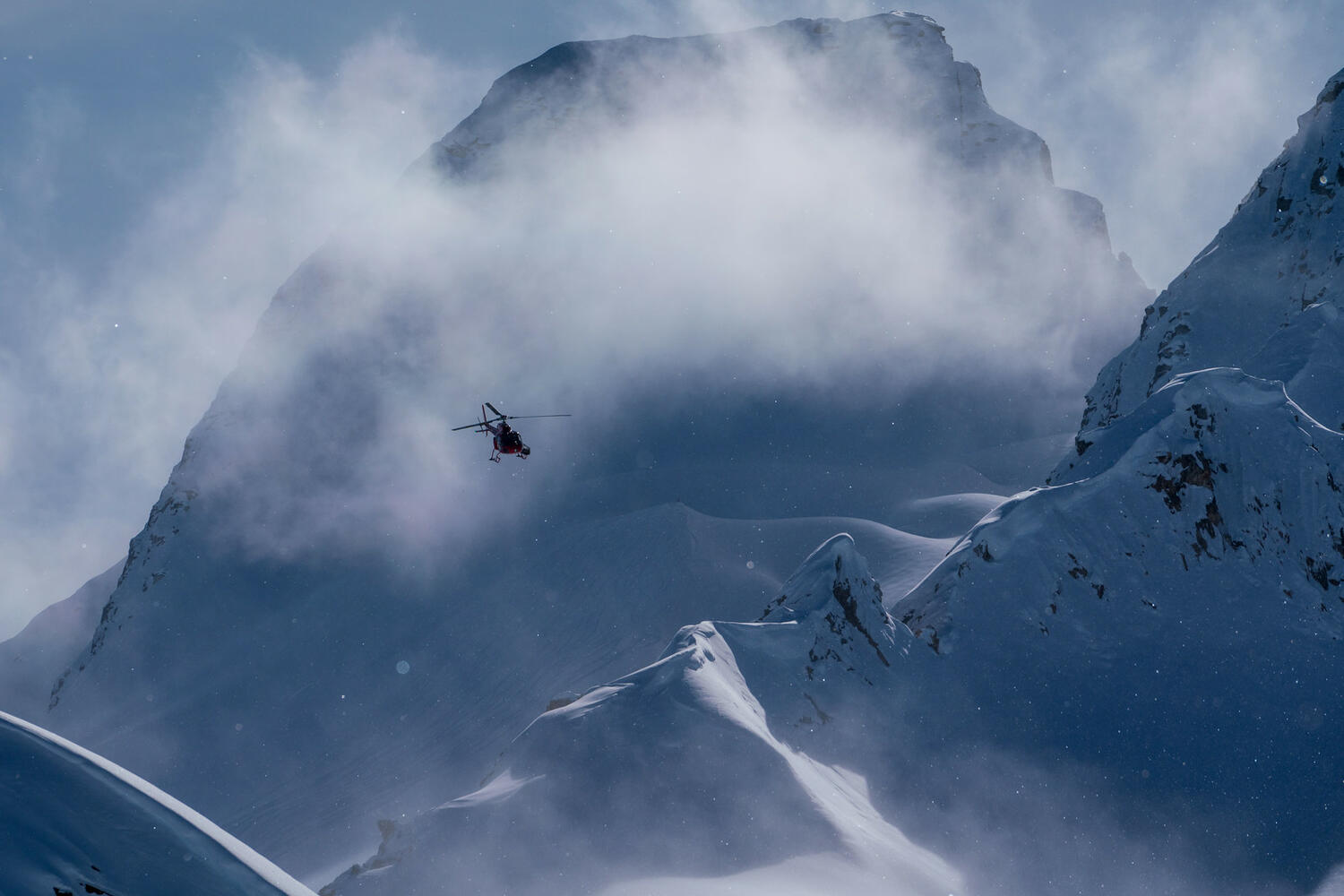 "I love the scale of this photo. It's almost as if the pilot was posing for the camera! The helicopter against the mountain backdrop really shows how big the peaks are at Mica."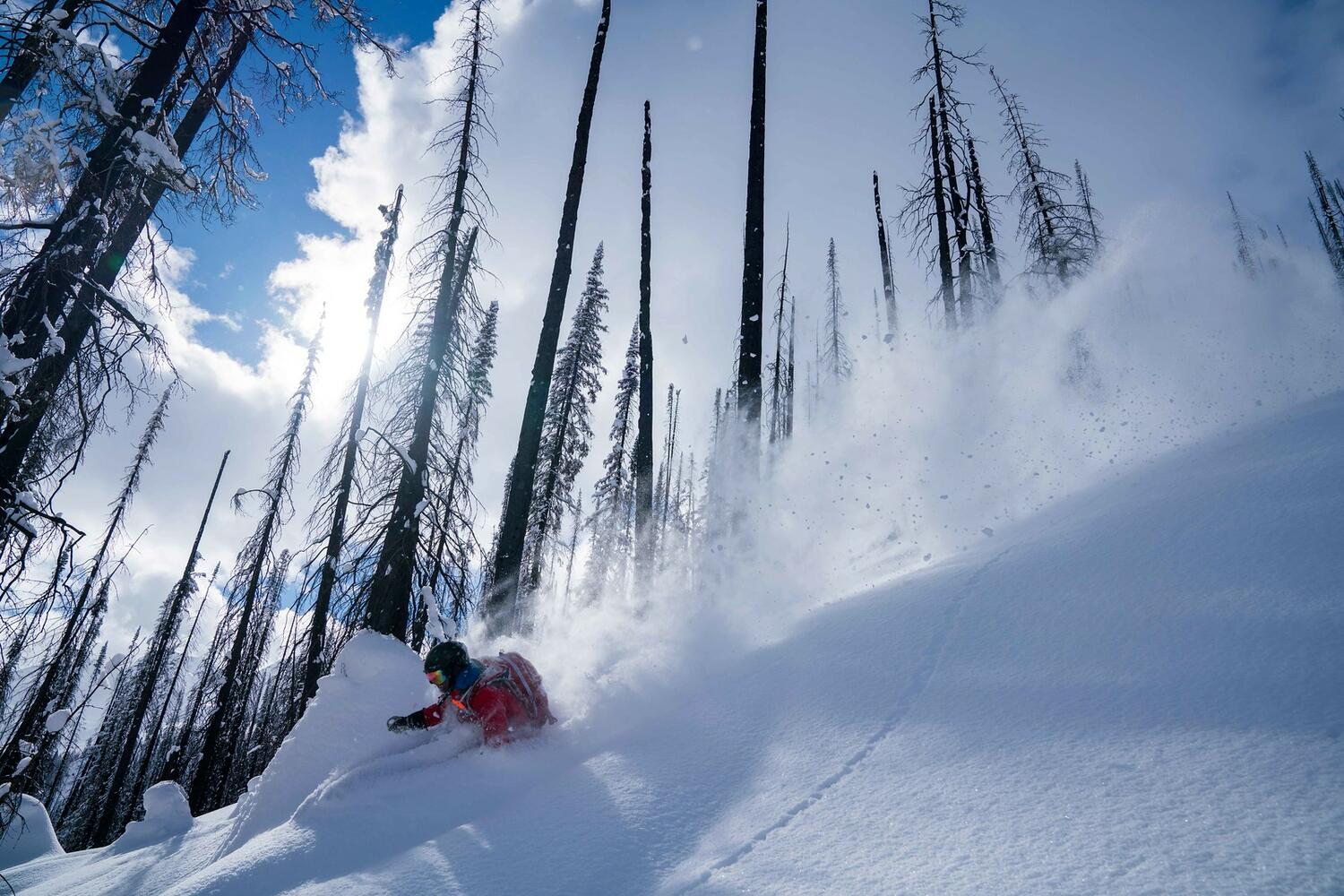 "You can't ski at Mica Heli without hitting up some of the super steep, super fall-line, burnt forests throughout the tenure! I've had some of the best runs of my life skiing through these burnt forests. My only tip is to try not to the touch the trees because the charcoal will get rubbed all over of your jacket!"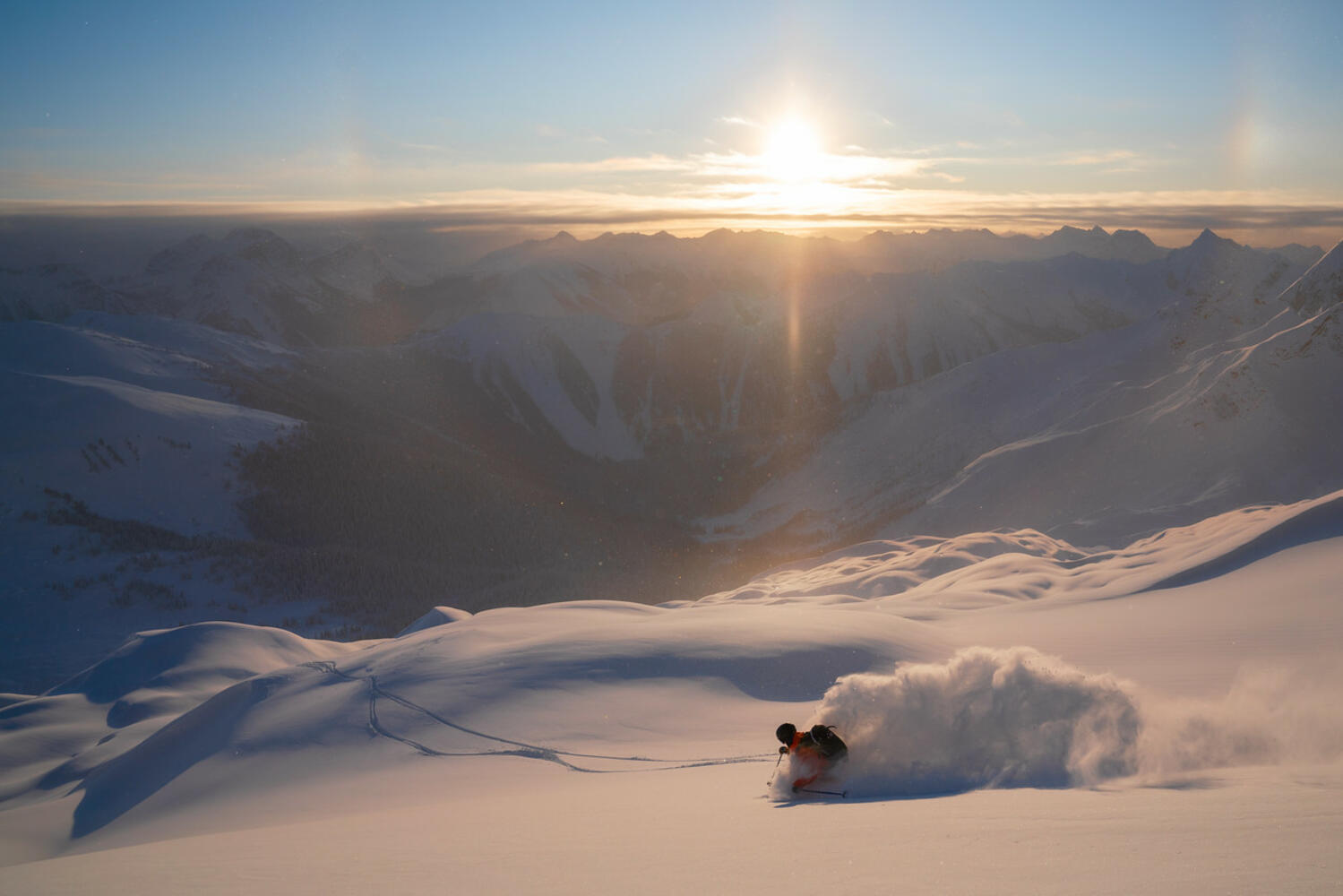 "Dawn patrol with Dan Pichette! On this particular morning I was lucky enough to jump on a heli first thing with the snow safety team. After digging several snow profiles I snapped this photo of Dan skiing down to the heli pick-up."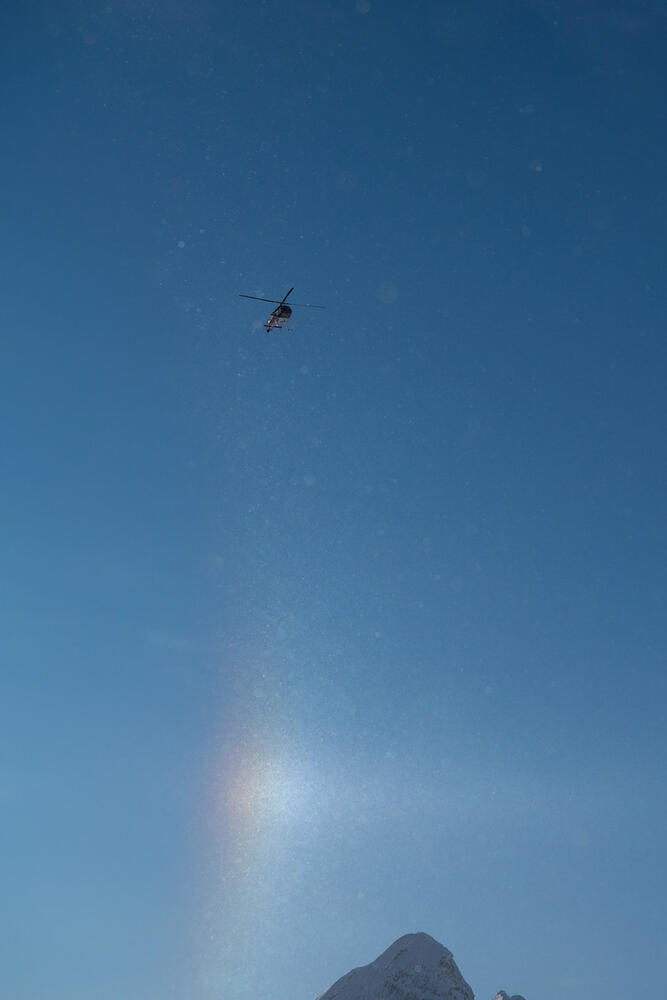 I love this photo of the 407 coming in for landing. The sparkly rainbow in the sky makes it feel like they are entering a portal into the Mica dream world.
As both an athlete and an artist,
Zoya's camera has led her on expeditions to far-off mountain ranges in Kyrgyzstan, Nepal, Alaska, New Zealand, Japan, South America and Europe, as well as the forests, streams and peaks that surround her home in Revelstoke, BC.
Zoya studied Documentary Film Production at Langara College, which has lead her to work on several film projects. A 10 minute film titled "Kindred", which she directed and edited was an official selection at the Banff Mountain Film Festival in 2018. Most recently, she edited and directed Motherload which has won numerous awards.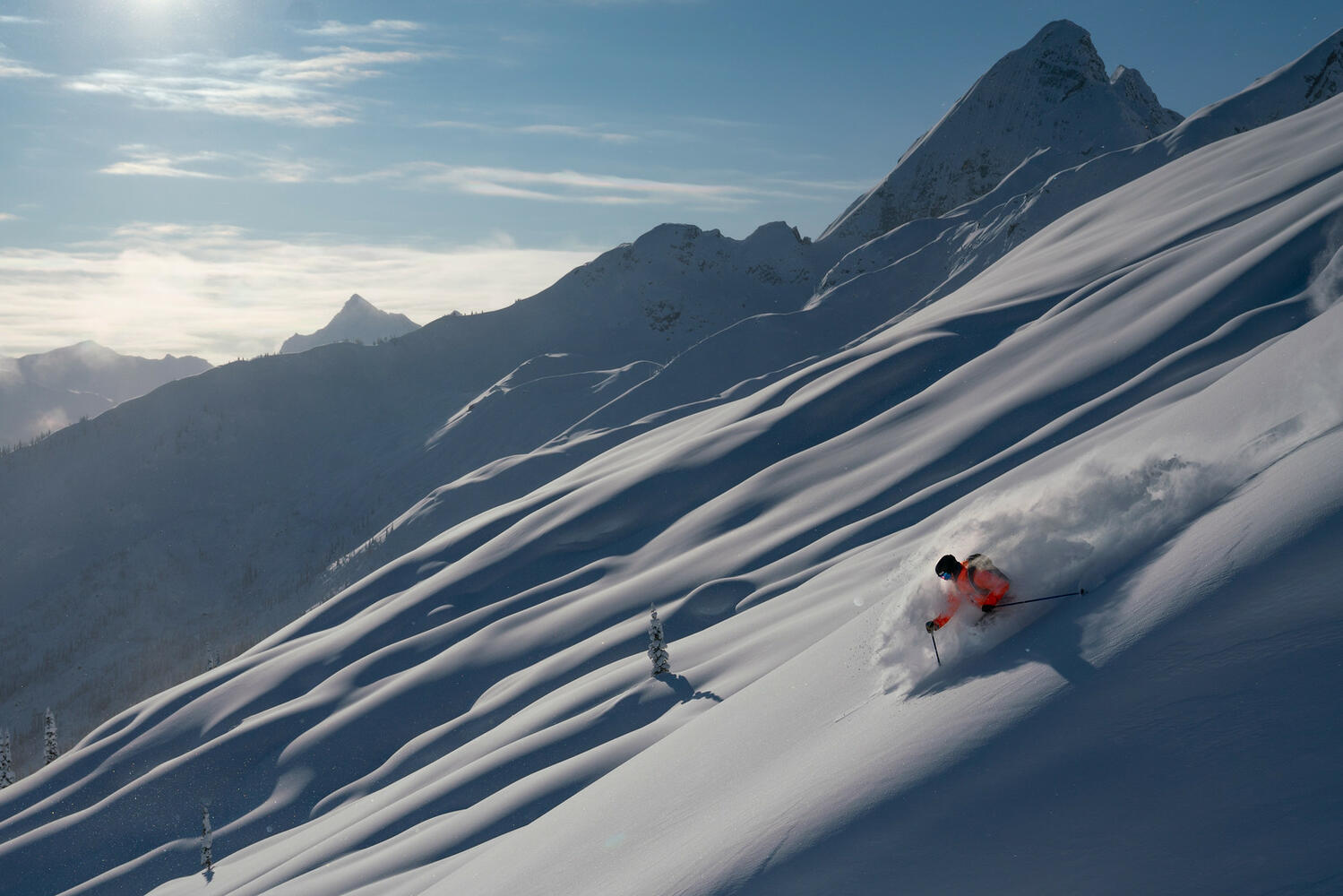 "Once in a while you end up with an ace shot. Ski photography is all about collaboration, so I was pretty jazzed when Dan Pichette and I nailed the timing on this one!"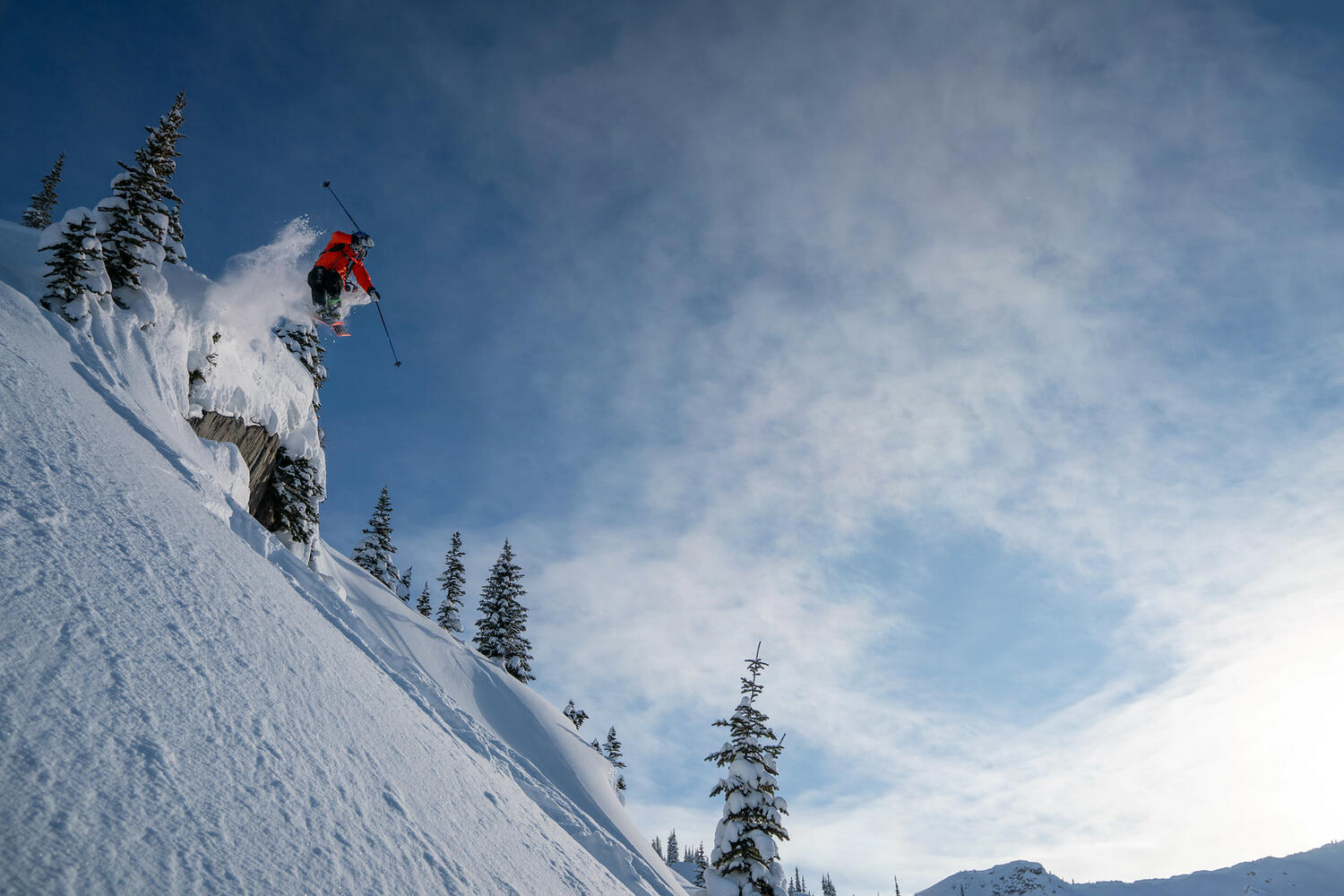 "Sam Rouselle has been working at Mica since he was in high school (or so I am told?) He's done every job from dishwasher, to cat driver, maintenance guy and more. Nowadays he works on the guiding team and spends most of his time jumping off things!"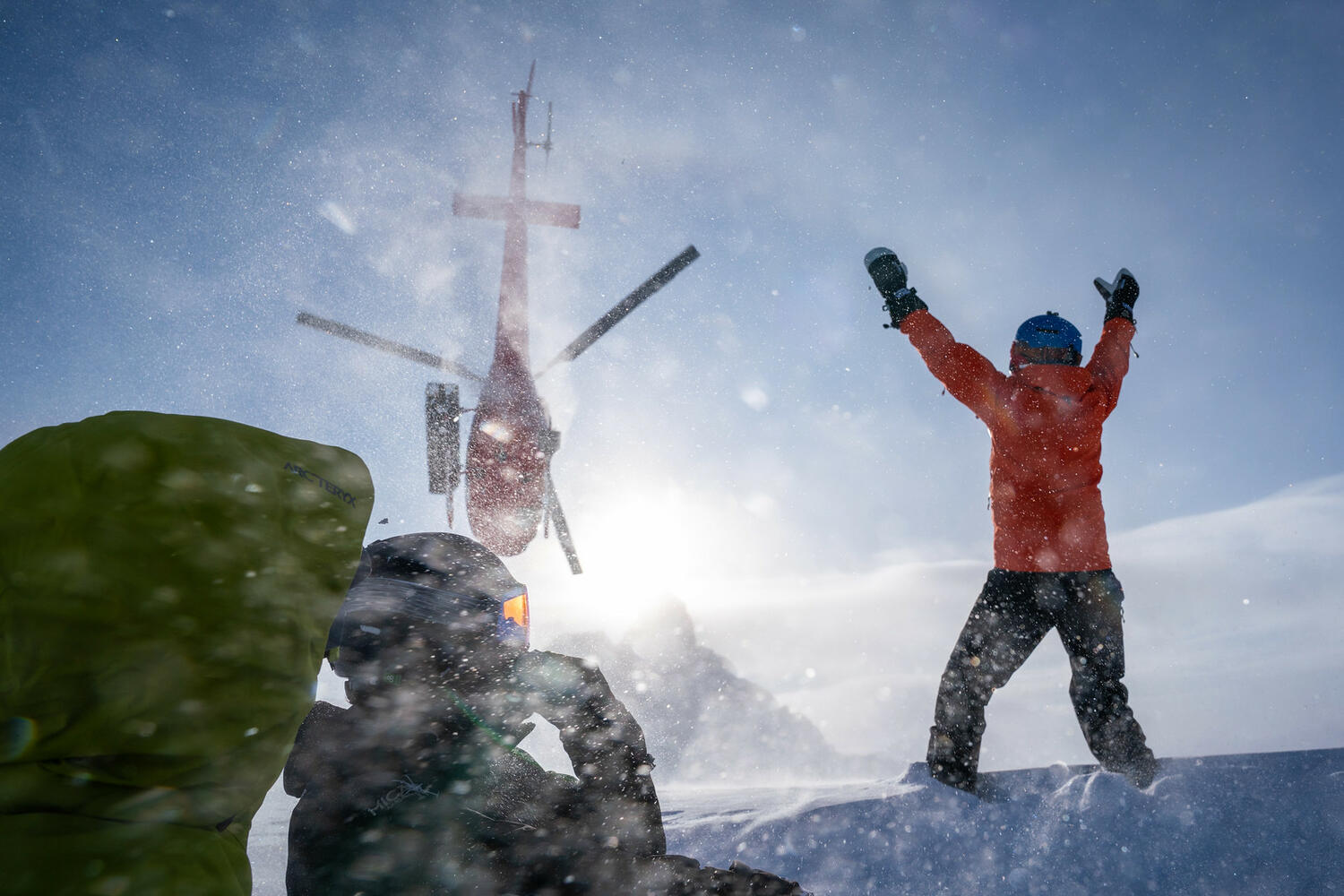 "This shot was a fun collaboration with Arrow Helicopter's chief pilot, Matt Callaghan. I told him my idea over the radio and he was super excited to make it happen. As soon as he took off I just started clicking my shutter like crazy. I was getting blasted with snow and couldn't even see what was happening. When the heli was gone and the snow settled, I saw this shot on my screen and was thrilled."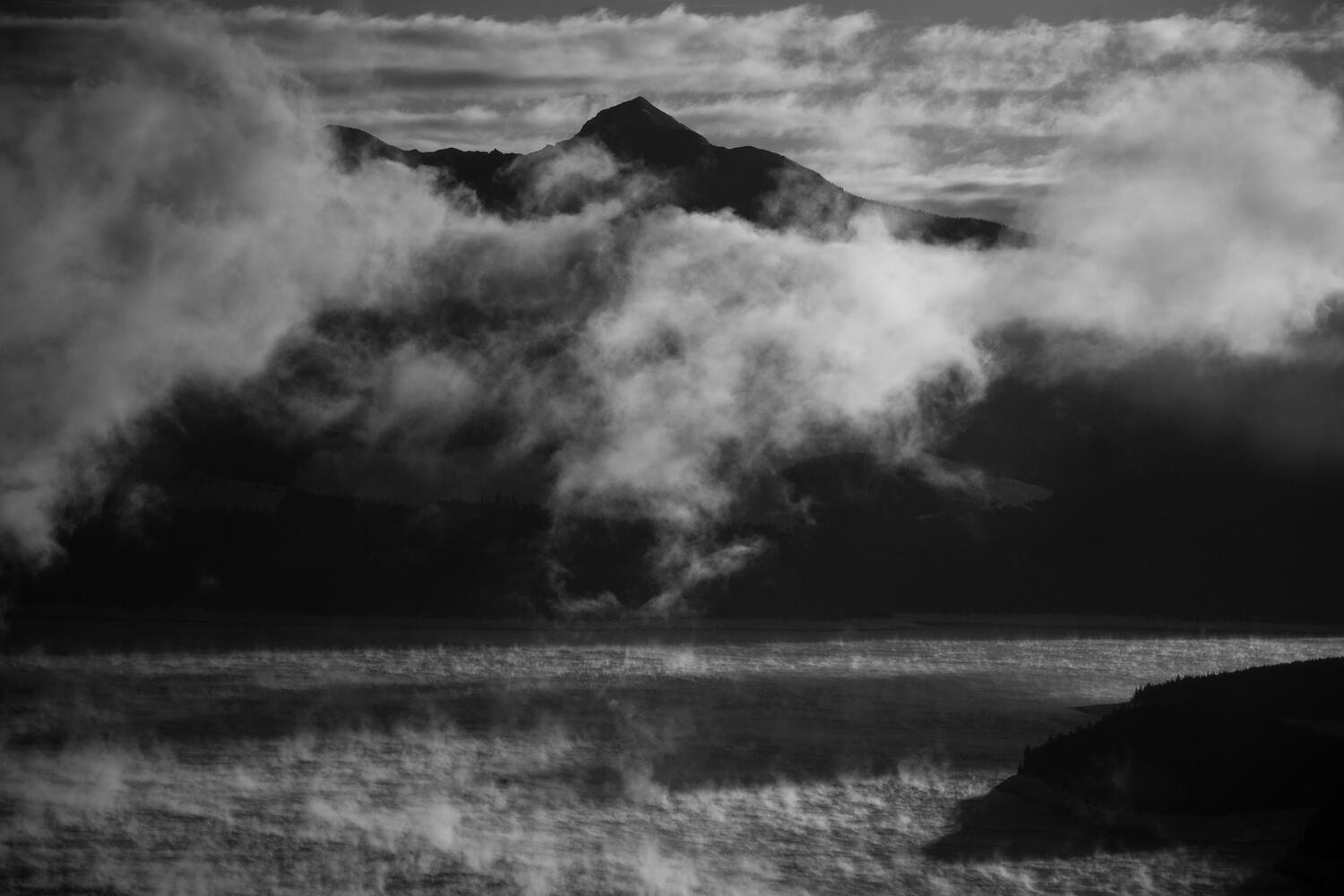 "The photography opportunities at Mica never stop. There is always something to capture. The lodge overlooks Kinbasket Lake so anytime you look out the window you are greeted with this epic view. This photo was taken from the dining room in the lodge."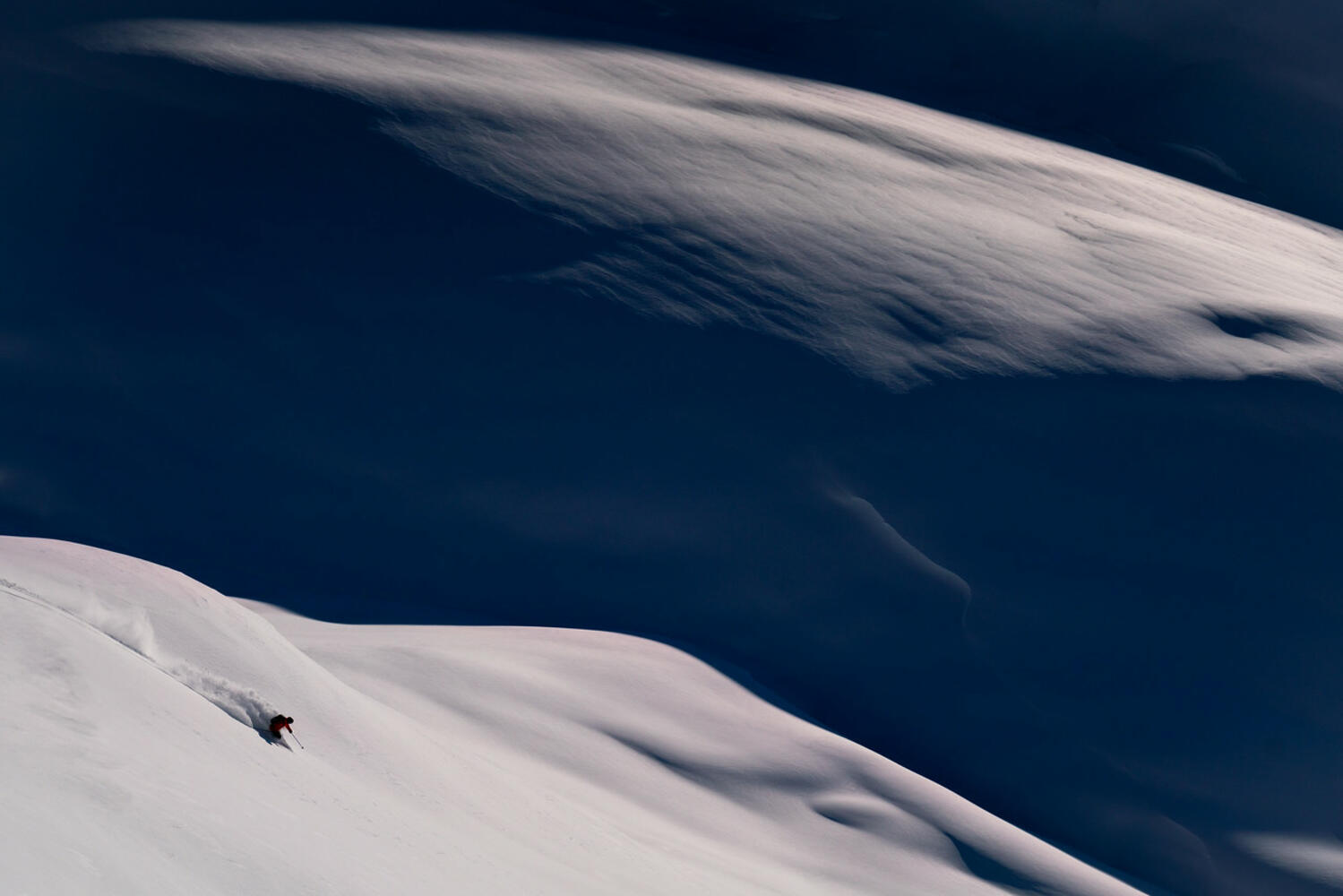 "I love the way that this photo turned out and it's a great reminder that it doesn't have to be the steepest, gnarliest run to be worthy of a photo. For me - it's all about the lighting and composition."
Which way is up and which way is down?! The landscape at Mica is so vast, it can sometimes play tricks on the camera.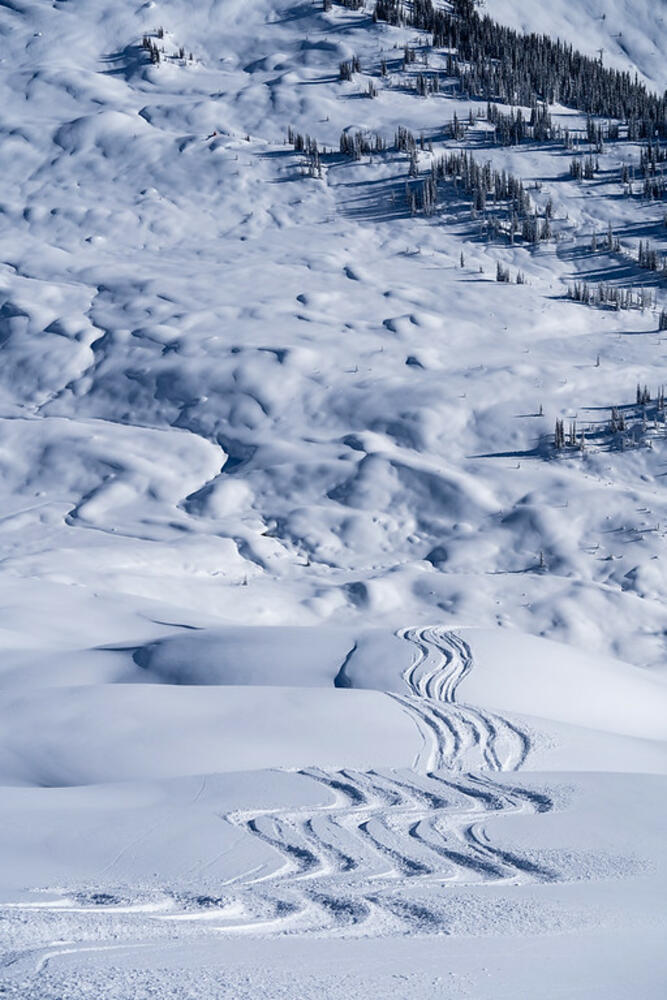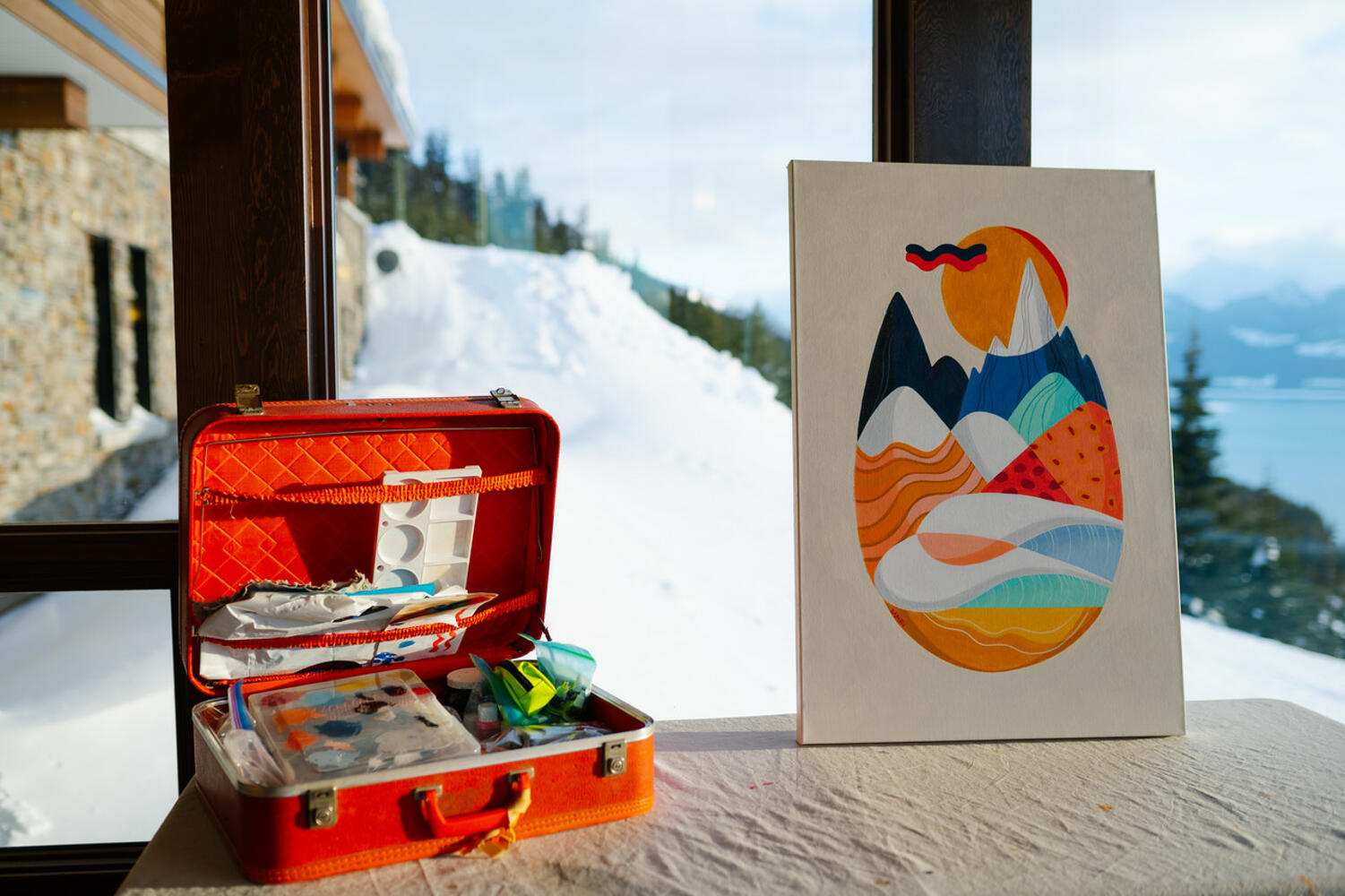 "One of the coolest things about Mica Heli is the artist residency program. Whenever I am at the lodge, I always try to do a daily check in with the resident artist to see how their piece is coming along. Claudia Bambi created this beautiful painting, it was awesome to watch the process unfold."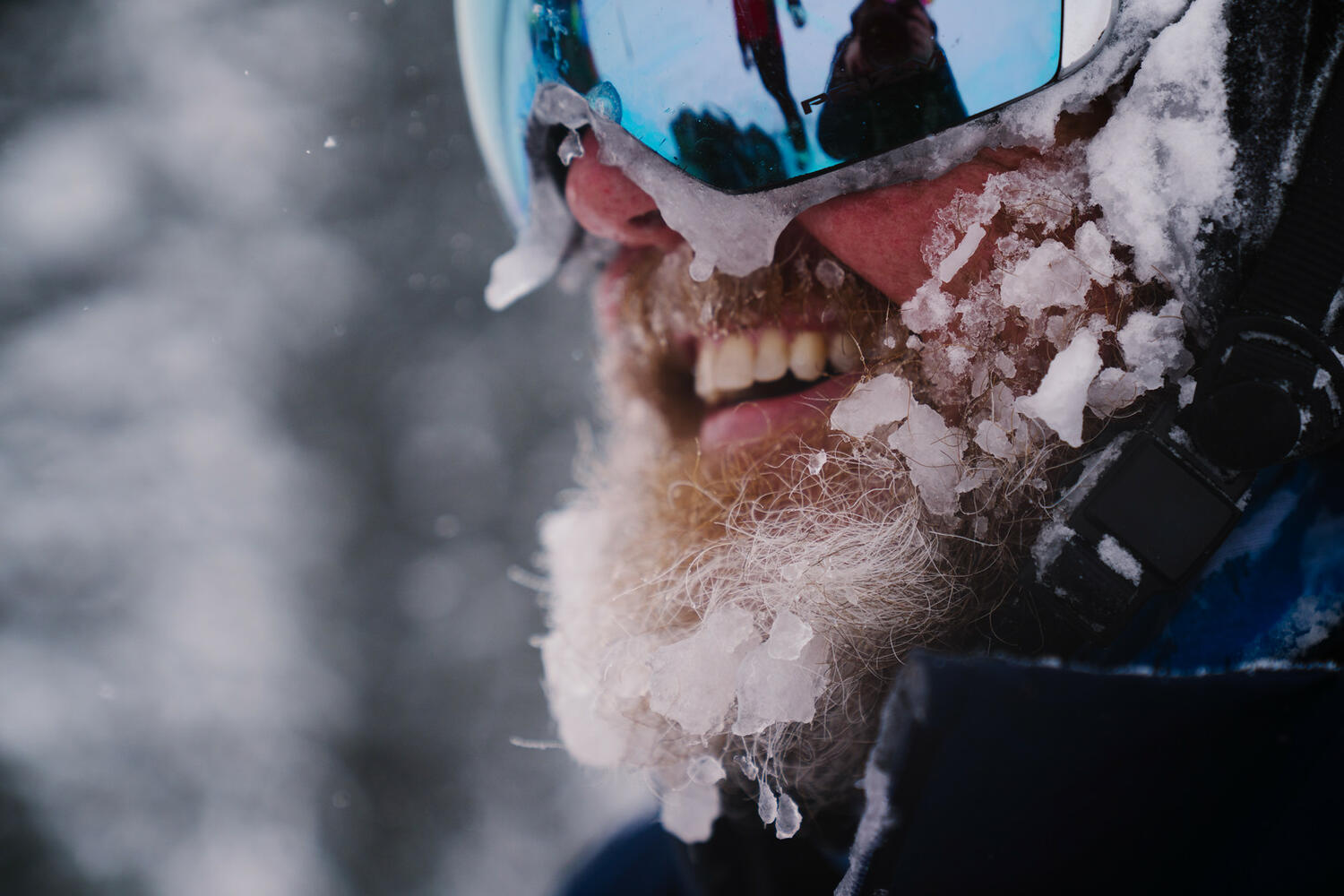 "The sign of a good day... snow EVERYWHERE! I love seeing all the smiling faces, caked beards, and high fives at the bottom of each run."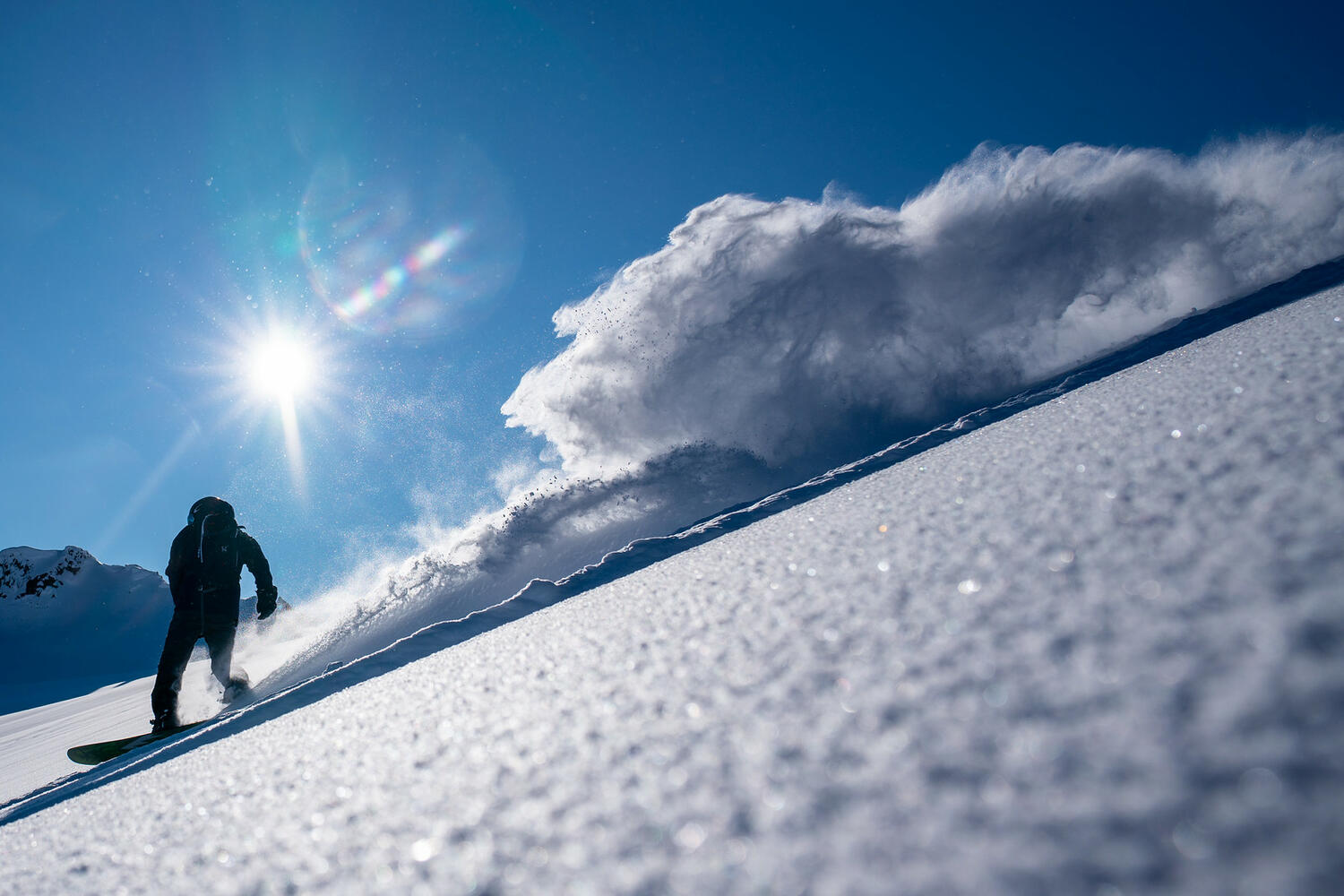 "For this photo I actually placed my camera directly in the snow to capture the texture of the foreground. It's a fun way to add some depth to an otherwise pretty standard photo."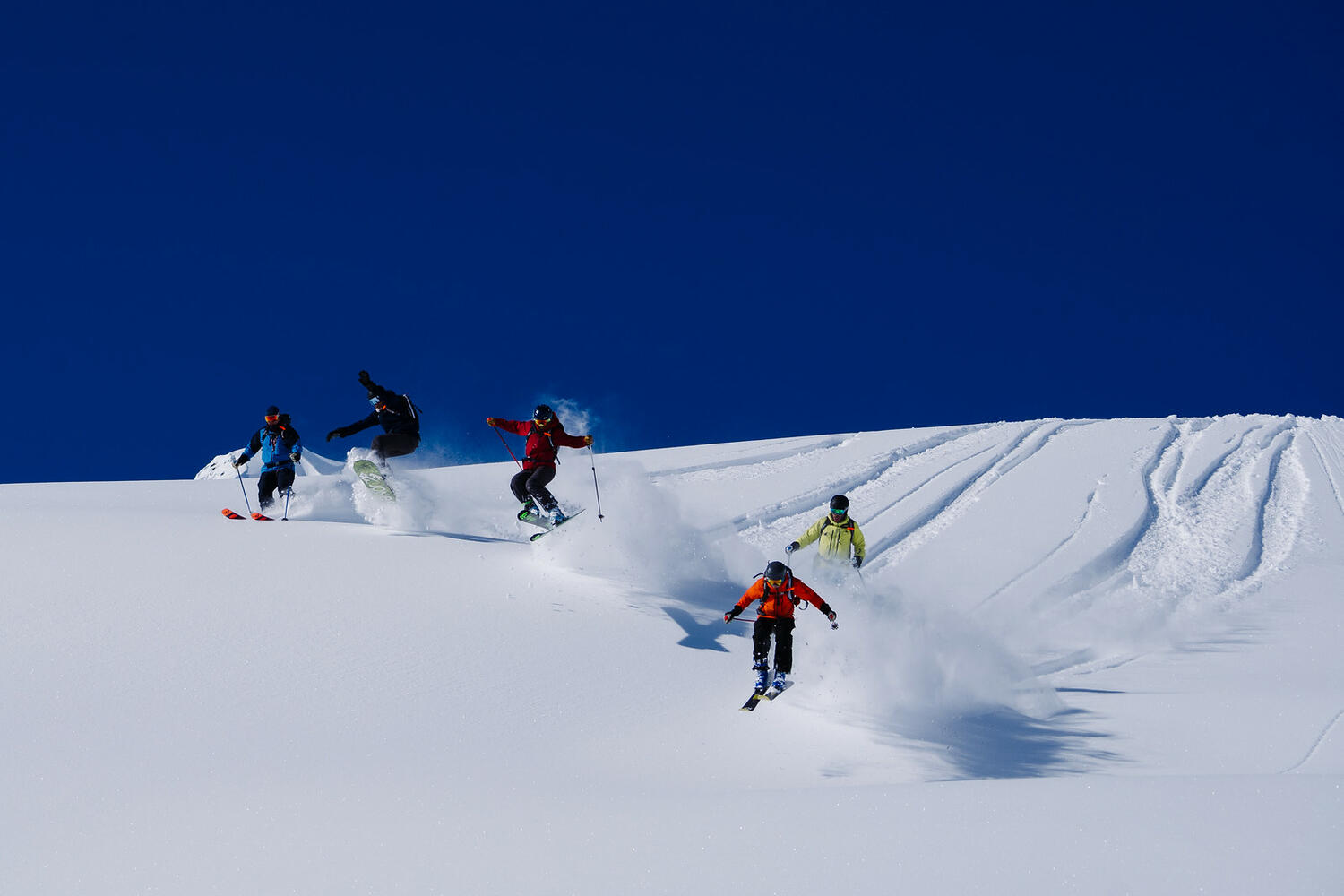 "Get your skis shined up grab a stick of juicy fruit..."
"Someone told me that this photo reminds them of a juicy fruit commercial! I definitely agree. This photo is the epitome of Mica fun. Clear skis, deep snow, and a ripping crew of skiers."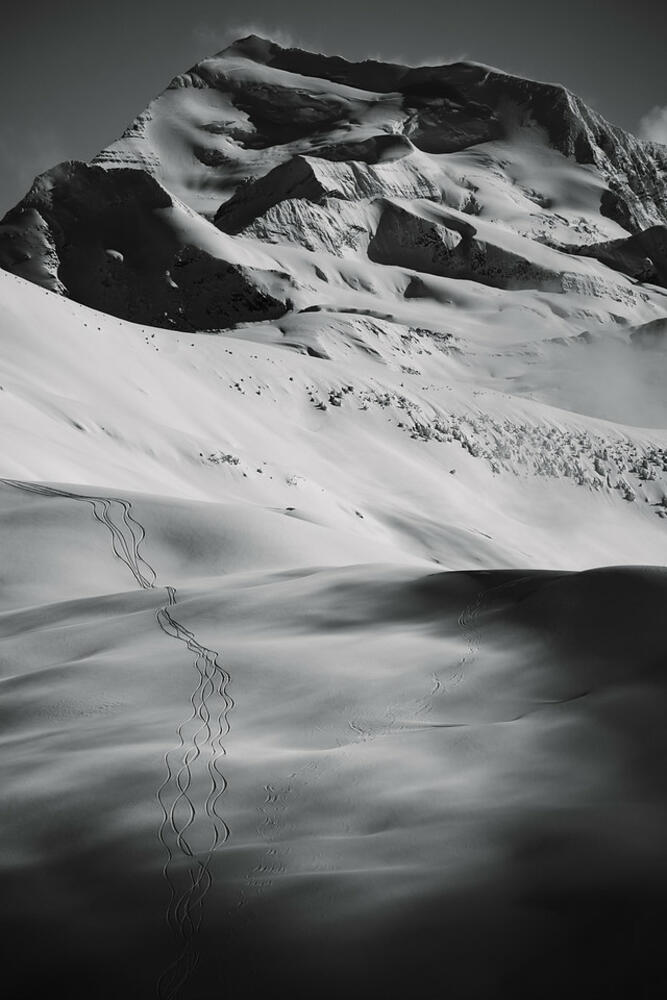 "This photo was captured on a super moody afternoon. The clouds were moving fast and the shadows were dancing around like crazy. At one point I looked across the valley and saw these lone tracks with Mt. Clemenceau directly behind them, and I knew I needed to snap a photo!"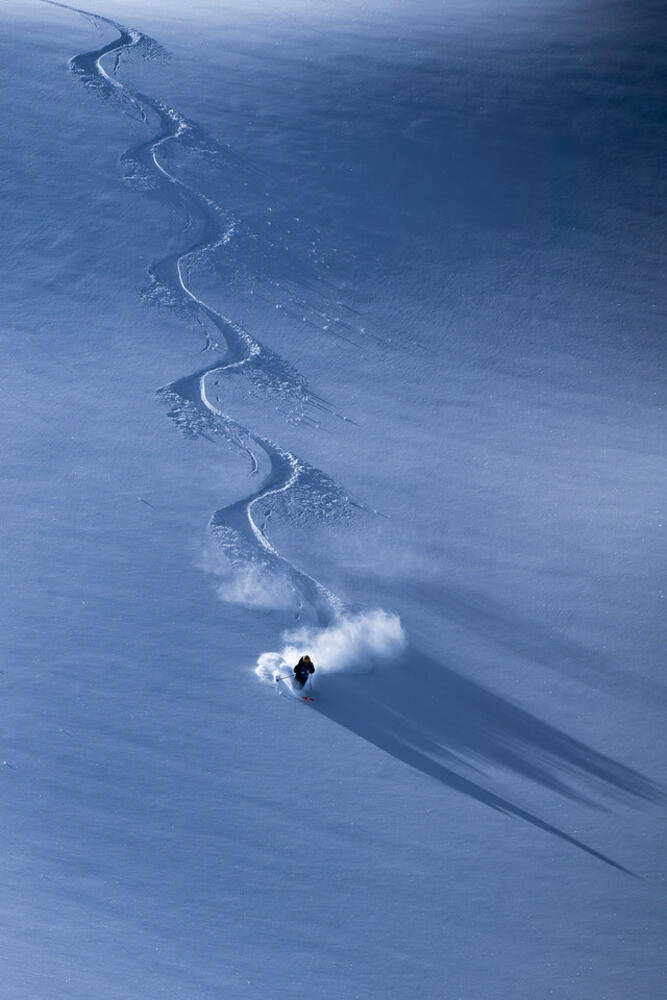 "I can't help but love this photo of Patrick Callaghan (mica owner). Patrick is super fun to ski with and is always down for one (or 5) more runs!"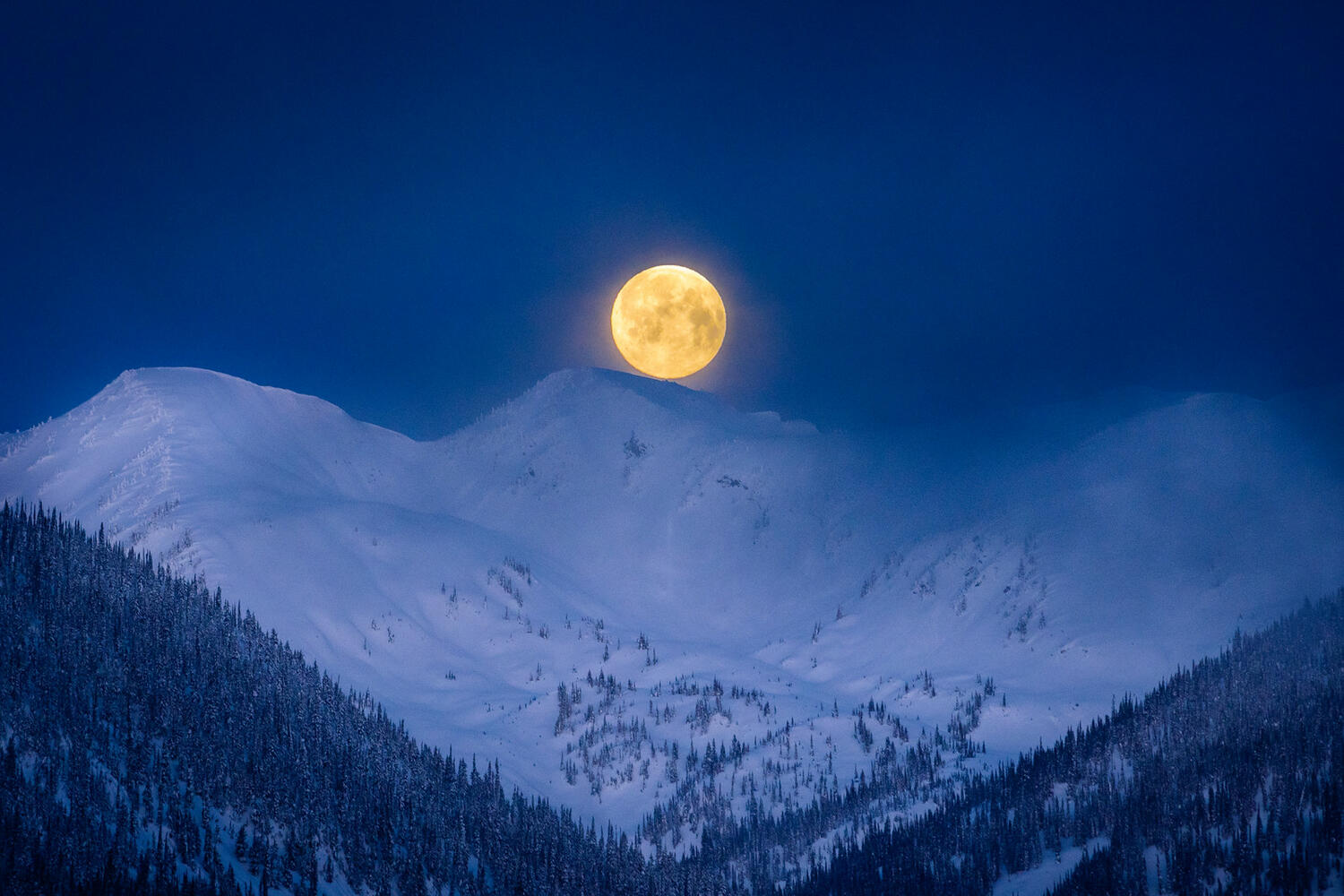 "This was a super lucky photo, captured around 6:45 am. I was walking out of the morning guides meeting and the caught a glimpse of the moon descending behind the mountain. I quickly grabbed my camera and ran out to the deck. I didn't have my tripod with me so I had to rest my camera on a ledge to make sure the shot was steady. As the moon descended to the ridge top it looked massive!"
Divider

Format: Small Screens
Extra Small Spacer
Format: Large Screens
Extra Small Spacer
---
Zoya loves all aspects of photography,
from the summit shot to the quiet moments in-between. She finds balance through artfully capturing wedding, family, lifestyle and adventure photography that brims with authenticity and imagination.