Private Heli Lodge Buyout
Enjoy exclusive access to our
rocky mountain paradise
In the world of luxury travel, the word 'private' is perhaps one of the most appealing concepts. Combine that with the allure of 'heliskiing' and a 'luxury lodge' and you will find a truly personalized backcountry ski experience.
This season, we invite you and up to 20 of your favorite people to join us for an exclusively private lodge experience in the western Canadian Rockies. Yes, you will have the entirety of our lodge and operations all to yourselves! This rarest of rare opportunities, a four day trip from December 18th to 22nd, is available for the first time in almost a decade (for this season only).
Whether you wish for an unforgettable family trip, friends gathering, team bonding retreat, or for no reason at all but to share your passion with like-minded folks, this is the pinnacle of ski getaways. For a moment in time, experience the freedom of planning your own customized experience and exploring your own untracked powder paradise.
What awaits
Highly Personalized Experience: This trip is all about you. As a private lodge experience, this customized trip caters to the wishes of your group. If you want to ski as much as your legs can handle? No problem. If you want to slow down the pace and enjoy some extra time in the hot tub? It's up to you. Want to customize the culinary offerings? Every detail is yours to decide.
Unparalleled Beauty: Imagine waking up to panoramic views of snow-covered peaks every morning. The Canadian Rockies offer some of the most awe-inspiring landscapes on the planet, and our lodge and terrain provide a front row seat to this winter wonderland.
Pristine Powder: The Canadian Rockies are renowned for their legendary snow conditions. Immerse yourself in deep, powdery snow as you carve your way down endless slopes. Whether you're a group of seasoned heliskiing veterans, or new to the backcountry experience, our professional guides will take you to the terrain of your dreams.
Exclusive Luxury: Our lodge is designed to provide the ultimate comfort and relaxation. Imagine yourself cozying up by one of the many fireplaces, soaking in our steaming rooftop hot tubs or taking a massage to soothe your tired muscles. All intimately yours.
Unforgettable Memories: The best part of any trip is the memories you create with friends and family. This ski holiday will undoubtedly create lasting memories that you'll cherish forever.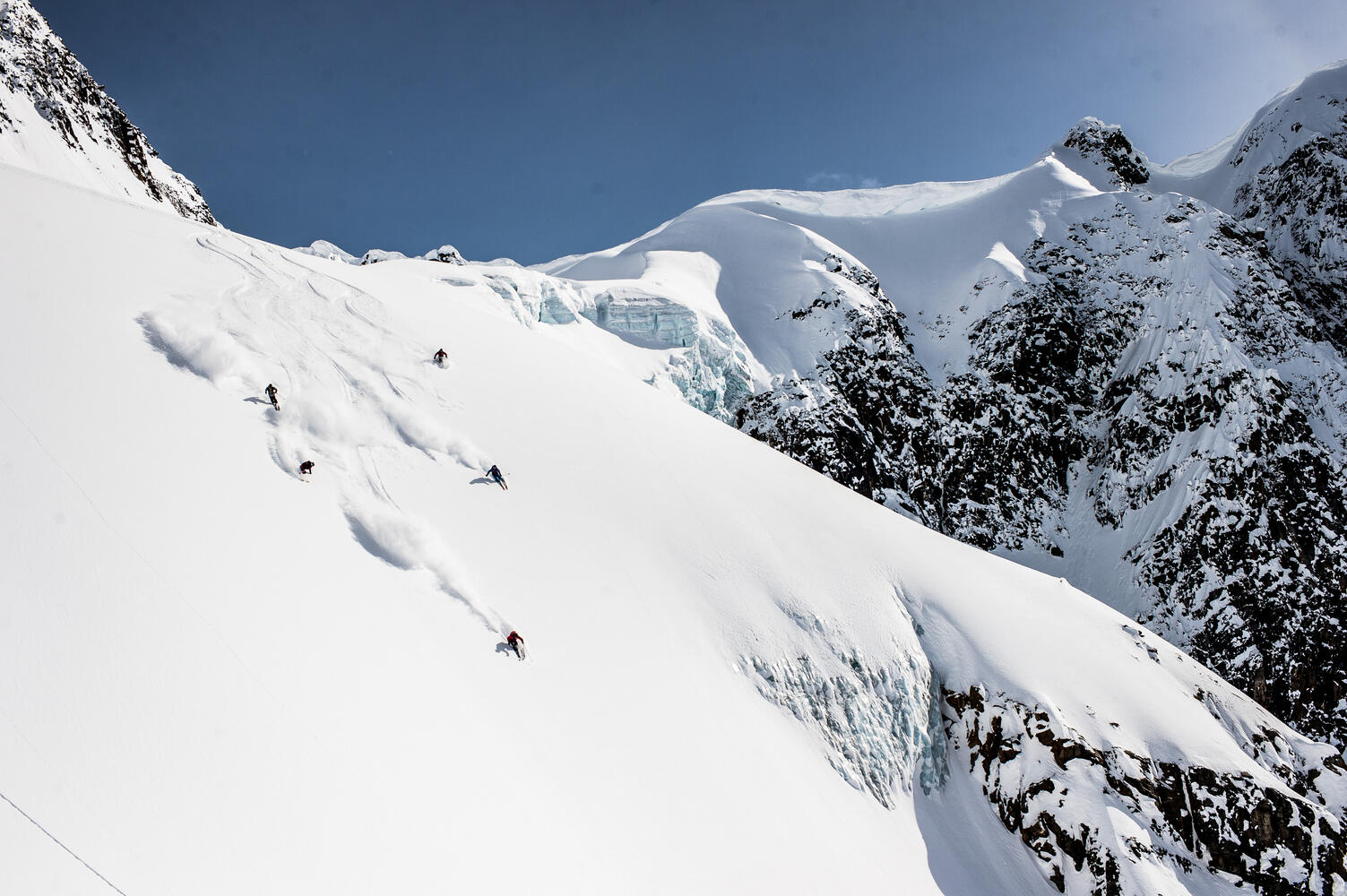 Spacer

Format: Small Screens
Extra Small Spacer
Format: Large Screens
Extra Small Spacer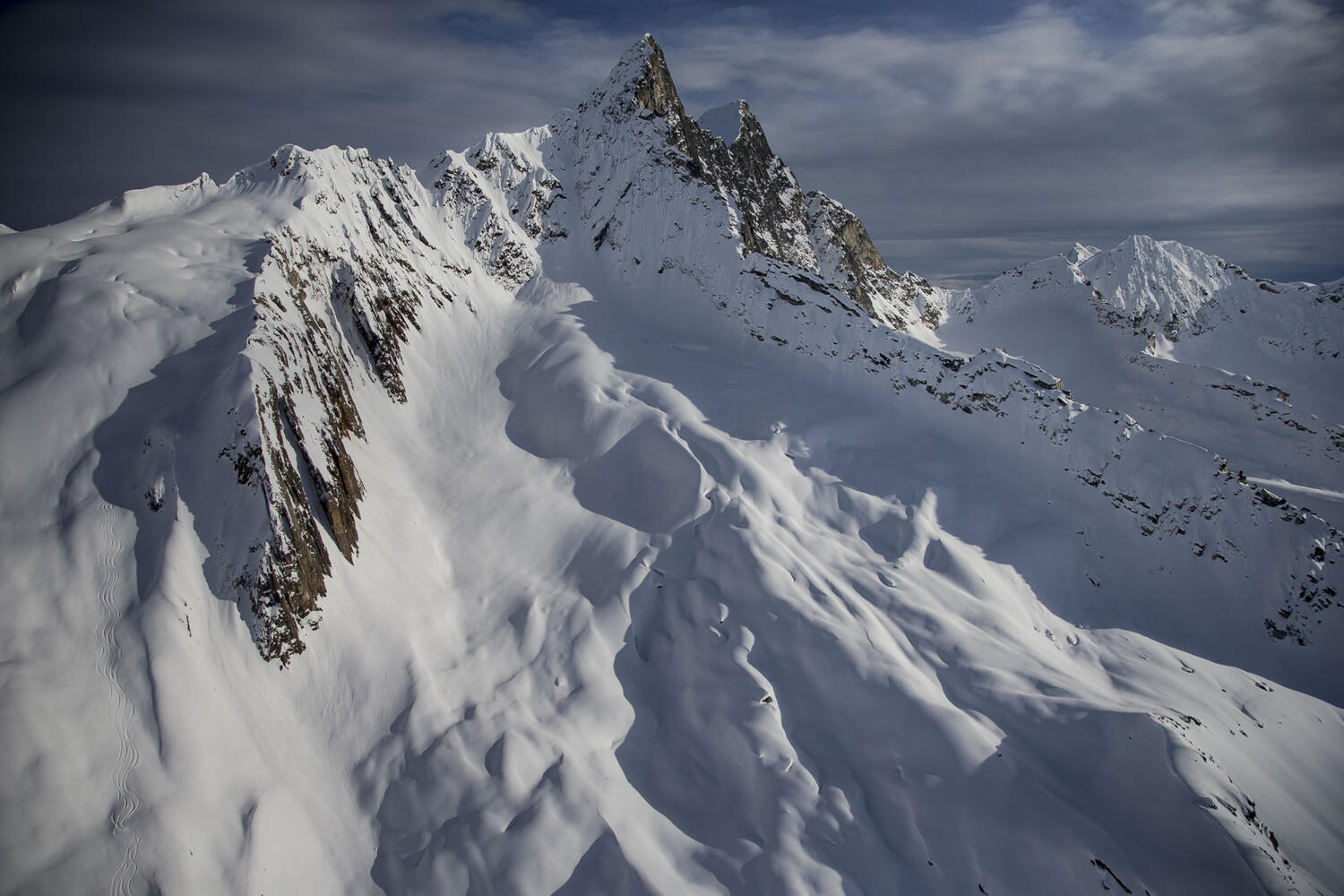 WHAT's INCLUDED
Round trip ground transportation from Kelowna to Mica Lodge *can further customize your trip and book direct return helicopter charters
Exclusive small group skiing and boarding; groups include 4 guests with 1 professionally trained guide (up to 5 groups of 4 guests maximum)
Shared group use of 2 A-Star helicopters and 1 Koala helicopter, depending on group size
Guaranteed meters/feet or heli-hours per day, based on your customized package *Heli will pick you up steps from the boot room and in only a few minutes of flight time you will be dropped on your first untracked run of the day
Gourmet meals, complimentary wine and beer, and freshly made snacks
Full access to five-star amenities in our luxury lodge, including rooftop hot tubs, gym, and bar
Massage therapist services
Personal ski lockers for each guest, equipped with individual boot and glove dryers
Use of state-of-the-art backcountry snow safety equipment; including Mammut avalanche airbag, probe, shovel, beacon and radio
Use of powder skis and poles or snowboard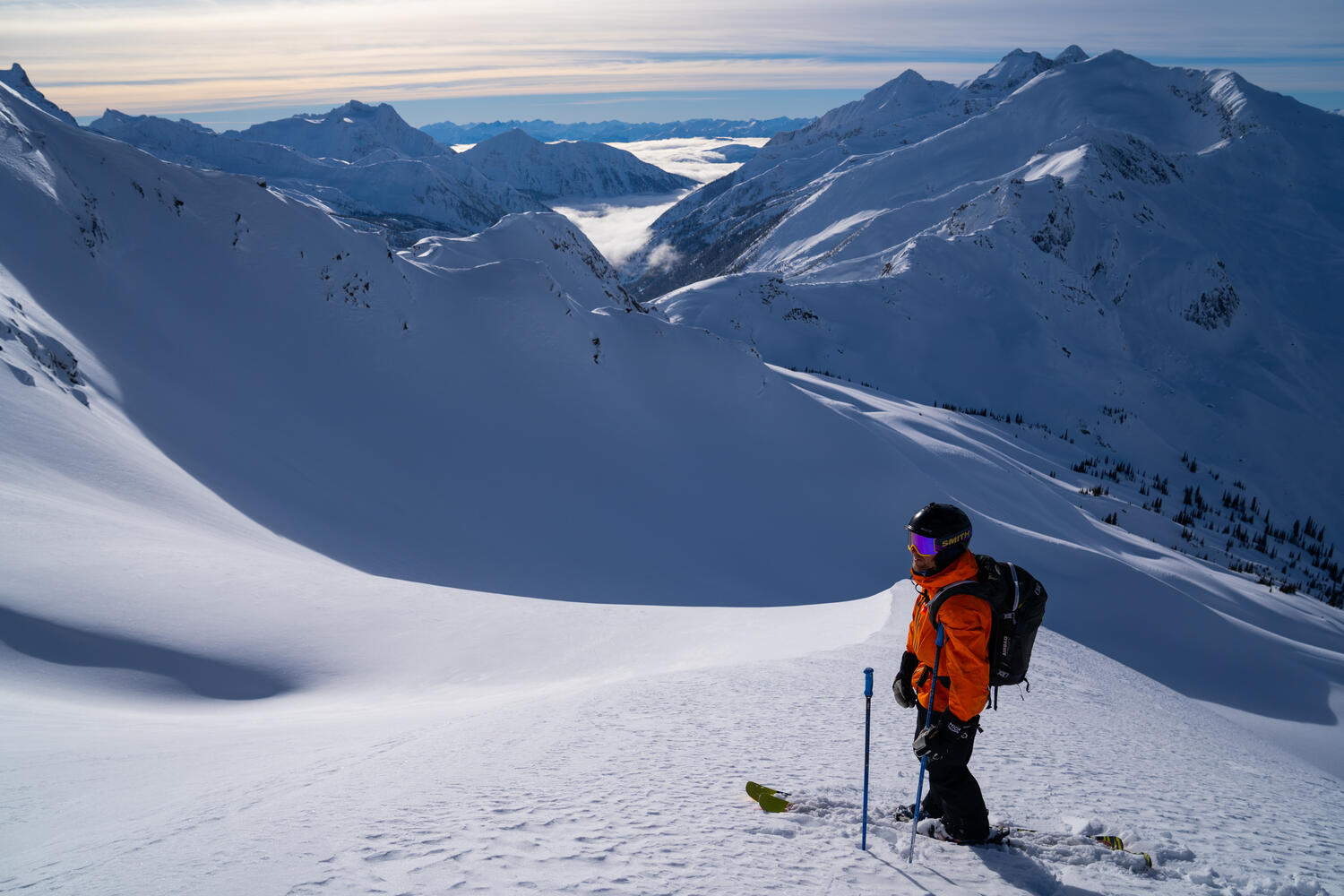 Your SAFETY IS OUR #1 PRIORITY. ALWAYS.
Everything we do reflects our persistence and unwavering commitment to safety. We're dedicated to maintaining the highest avalanche and helicopter safety standards in the industry.
We recognize that risks are inherent to heli-skiing. Each day, our guiding and snow safety team meticulously monitor snow and weather information to assess safety hazards and to make informed decisions on terrain selection. And of course, they ensure we source the best snow every day.
Are you ready to embark on this extraordinary winter adventure?
We are here to make every step of planning this unique backcountry experience as seamless as possible.
Be one of the lucky few, connect with us now:
1.877.837.6191 | info@MicaHeli.com
View our FAQ's