Our People | Barbara Rose
barbara rose
Most everyone who's been to Mica knows Barbara Rose, or Bob as we call her, our Director of Lodge Operations. But we have a feeling there's probably a lot that people don't know about Barbara. Let's play a quick favorite in the get-to-know-you-game-genre to reveal some cool facts. You all know Two Truths and a Lie, right? Here are three facts about Barbara. Guess which two are true:
She worked for the Department of National Defense for the Canadian Government.

She learned to ski in Austria.
She was on Search and Rescue during the infamous 1998 ice storm in eastern Canada.
Okay, okay, you're right – we tricked you. They're all true! Barbara's too interesting to require making something up. She grew up all over the world, as her father was in the military. Her dad was an avid skier, and so the family took vacations in Austria, where he introduced Barbara to mountains and skiing. After getting her MBA in Public Administration, she took a job with the federal government creating a framework for a national Search and Rescue program. And yes, she was on Search and Rescue in Wakefield, Quebec, the small community she lived in outside Ottawa. And yes, she helped out making sure people were okay during the 1998 ice storm, still one of the worst natural disasters in Canadian history.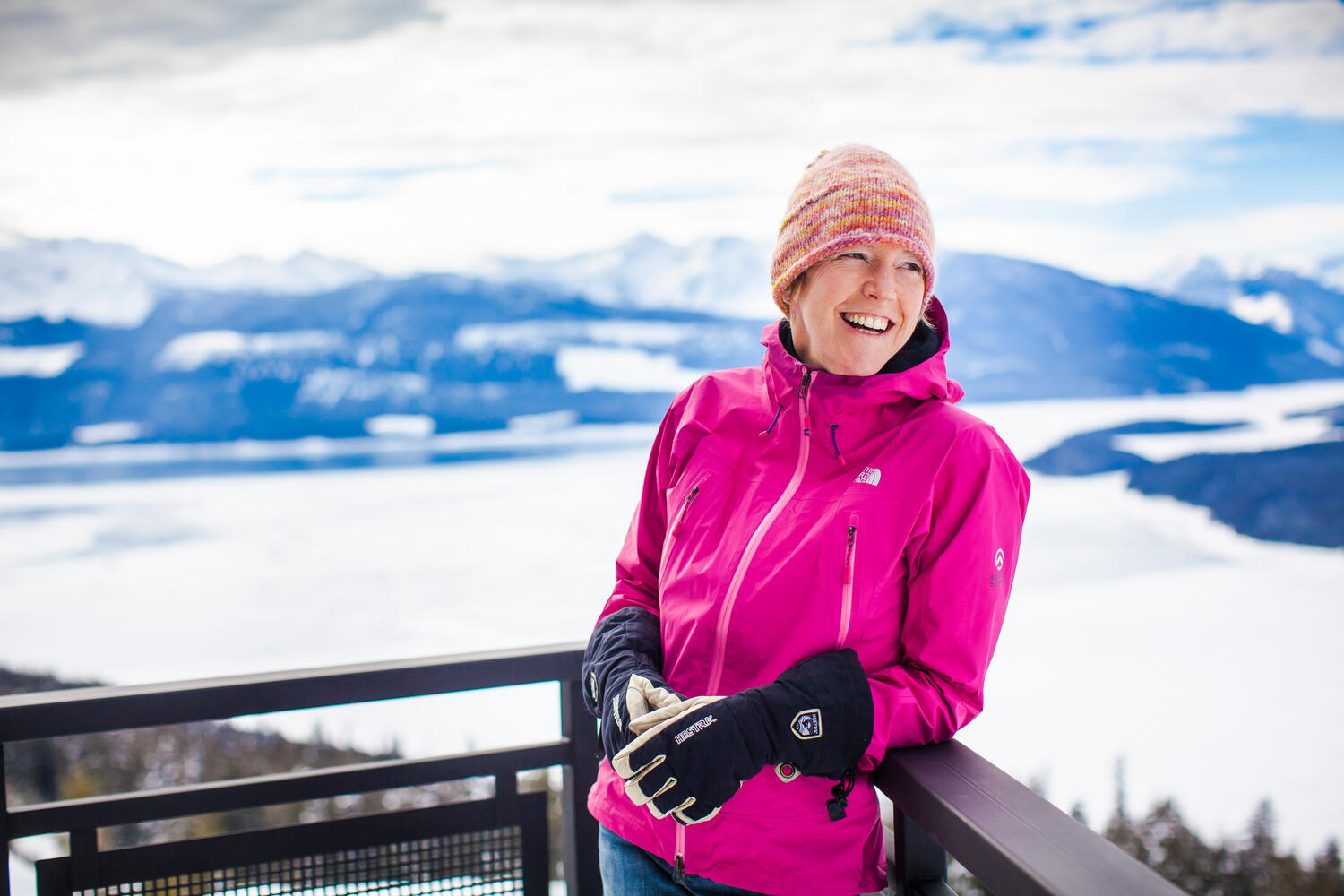 Her work with the government took her all over parts up North, in the Northwest Territories and the Yukon, to represent the territorial interests in a national SAR framework. Between her transitory upbringing and her work, Barbara never had a true place she called home. Until, that is, she moved to Revelstoke in 2003, and fell in love with mountains again.
Right around then, she answered an ad from someone asking for help cleaning up a database. That "someone" was Mica Heliskiing, which was also new on the scene. Barbara was ready for a change of pace, something totally different. She took the job. And she hasn't looked back since. As one of Mica's many early staff who are still with us—Lead Guide Rob Turner, Guiding Manager Shane Kroeger, Director Paul Norrie and Buyer Nikki Norrie—she's an enormous part of what makes our culture less like an enterprise and more like a family.
Now, as Director of Lodge Operations, Mica wouldn't run quite the same without her. At the same time, her days up at the lodge are hard to define with any sort of repetition—except, of course, her morning walk with Dughal, our lodge dog (well, Barbara's dog, obviously, but we consider him perhaps the most favorite member of our family, too). She can usually be found wherever extra help is needed in the mornings, from filling in on the radio dispatch to hitting the dish pit in the kitchen to folding the endless supply of laundry. Afternoons, she's running the big-picture logistics that keep the Mica wheels spinning. Evening time she's recommending wine pairings and catching up with guests, many of whom she has now shared over a decade of friendship with. In fact, there's pretty much nothing that Barbara hasn't done at the lodge.
"I think other than fly a helicopter or deliver a baby, there's not much. Although, one of these days I'm sure a pregnant woman will show up at the lodge," she jokes.
The thing is, if it ever came down to delivering babies, we'd trust Barbara to handle it. In fact, we'd add it to our list above, right under working for the Defense department. She's just that capable of a Renaissance woman.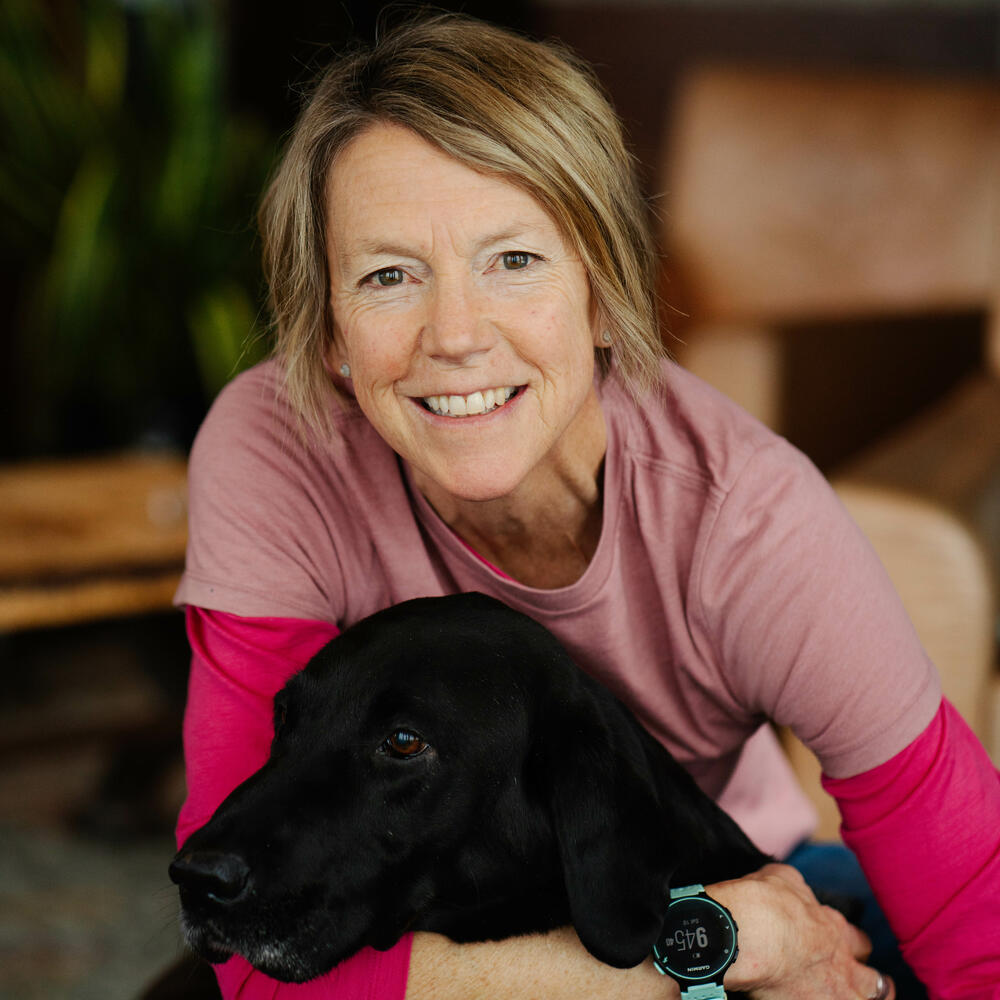 Mica truly wouldn't be what it is today without Barb's passion and dedication to curating the best experience for our guests and our team. All done so seemingly effortlessly.
— Jana Thompson, Marketing Manager and big Barb fan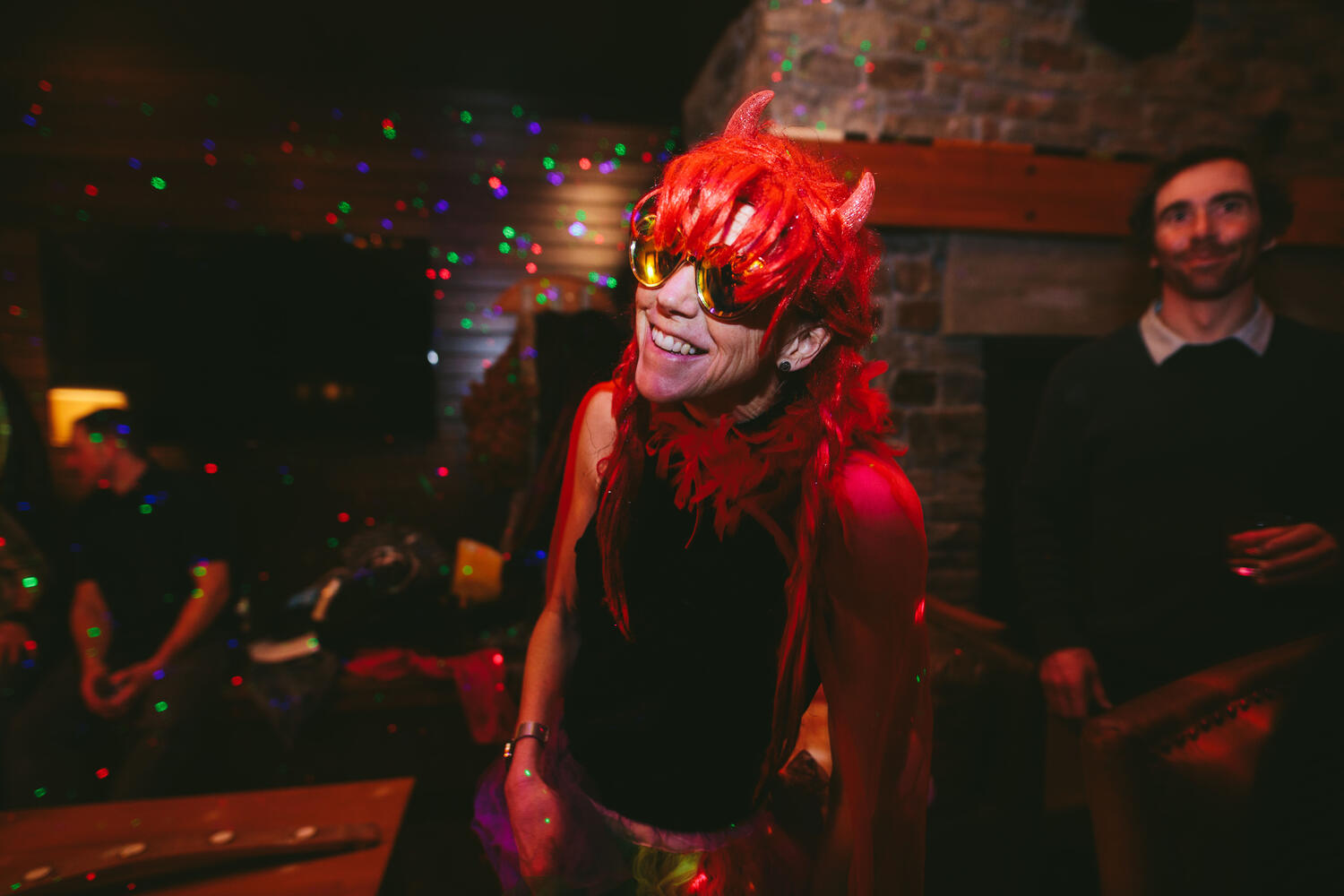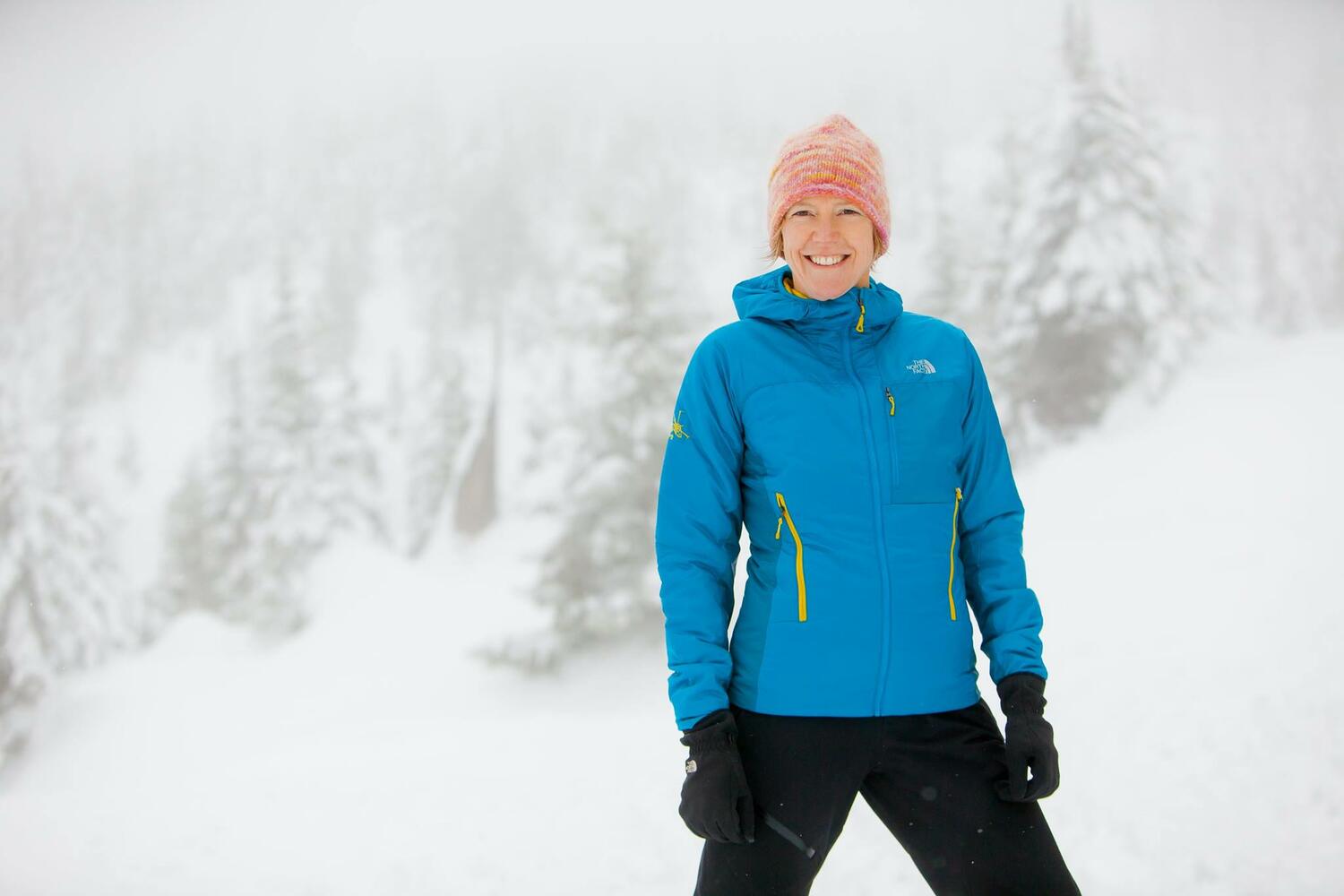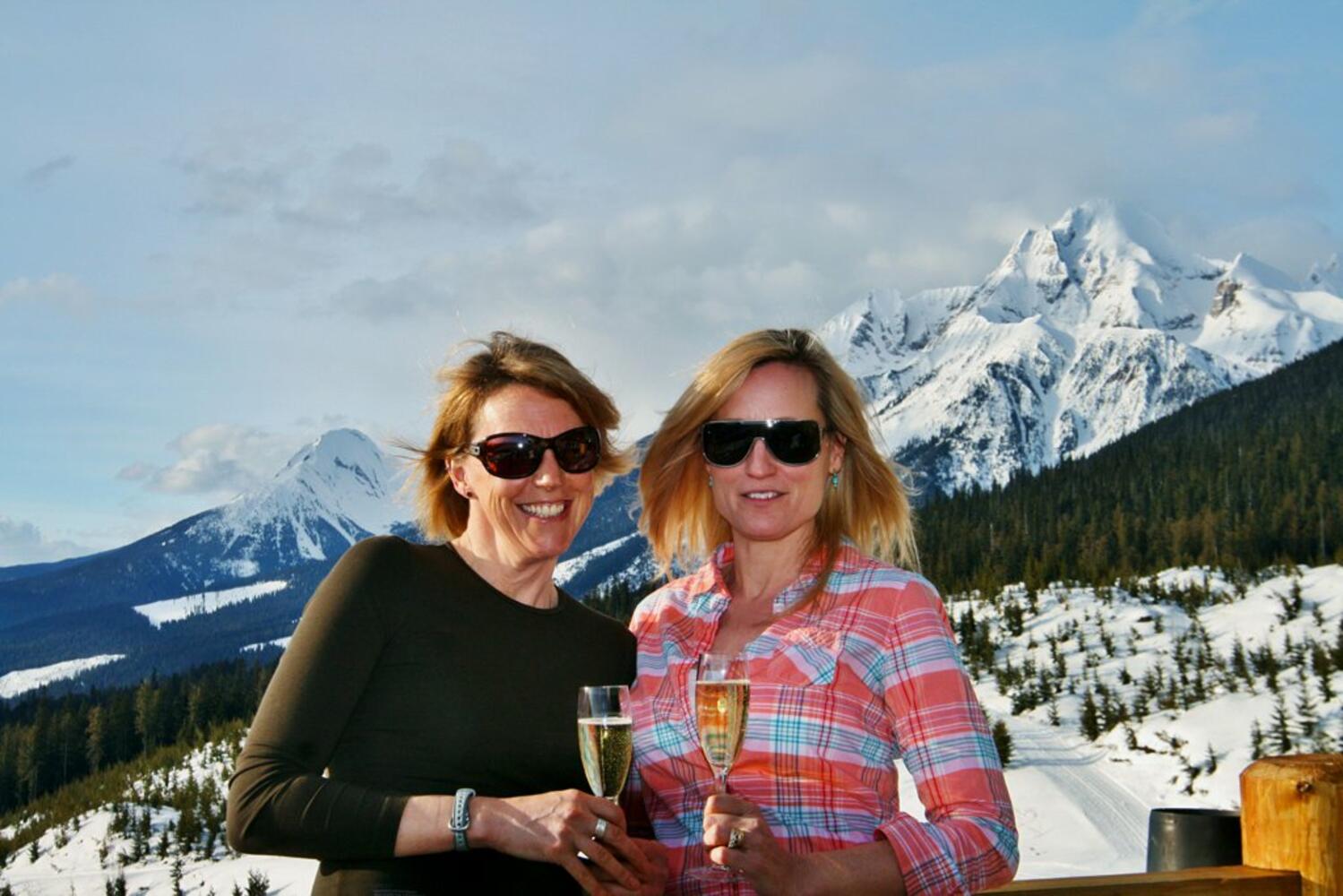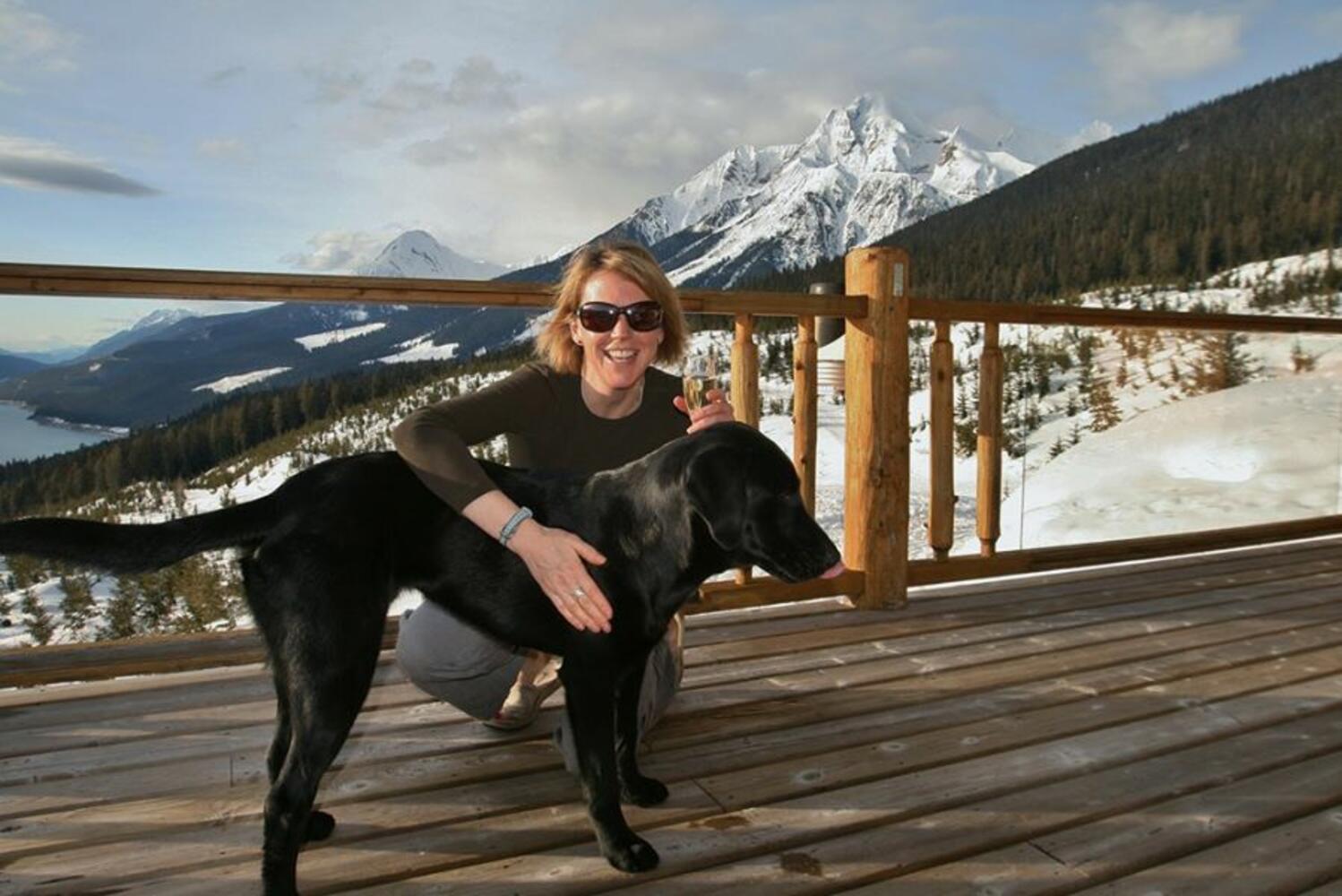 Spacer

Format: Small Screens
Extra Small Spacer
Format: Large Screens
Extra Small Spacer