With a baby grand piano attached to the longline below the red A-Star helicopter, Arrow pilot Jacques flew swiftly across Kinbasket Lake, being careful not to damage the unusual and precious cargo he had dangling below him.
It was a weekend of firsts for many of the Mica staff: first grand piano long line, first lunch accompanied by a piano concert in the alpine, and first time hosting one of Canada's most sought-after chamber musicians for a private concert in the Mica tenure.
VIEW THE LONGLINING OF THE PIANO HERE
For classical pianist Phil Chiu, it was the first time he would experience the vastness of the Canadian Rocky Mountains as he played on the shoulder of Mt. Danaird. Phil joined us for a film shoot for the classical music YouTube channel noncerto. After a well-attended performance accompanied by soprano Suzanne Rigden in Grizzly Plaza in Revelstoke, Mica guests enjoyed two private concerts by the award- winning "Prix Goyer, Extreme Emerging Artist" who hails from Montreal.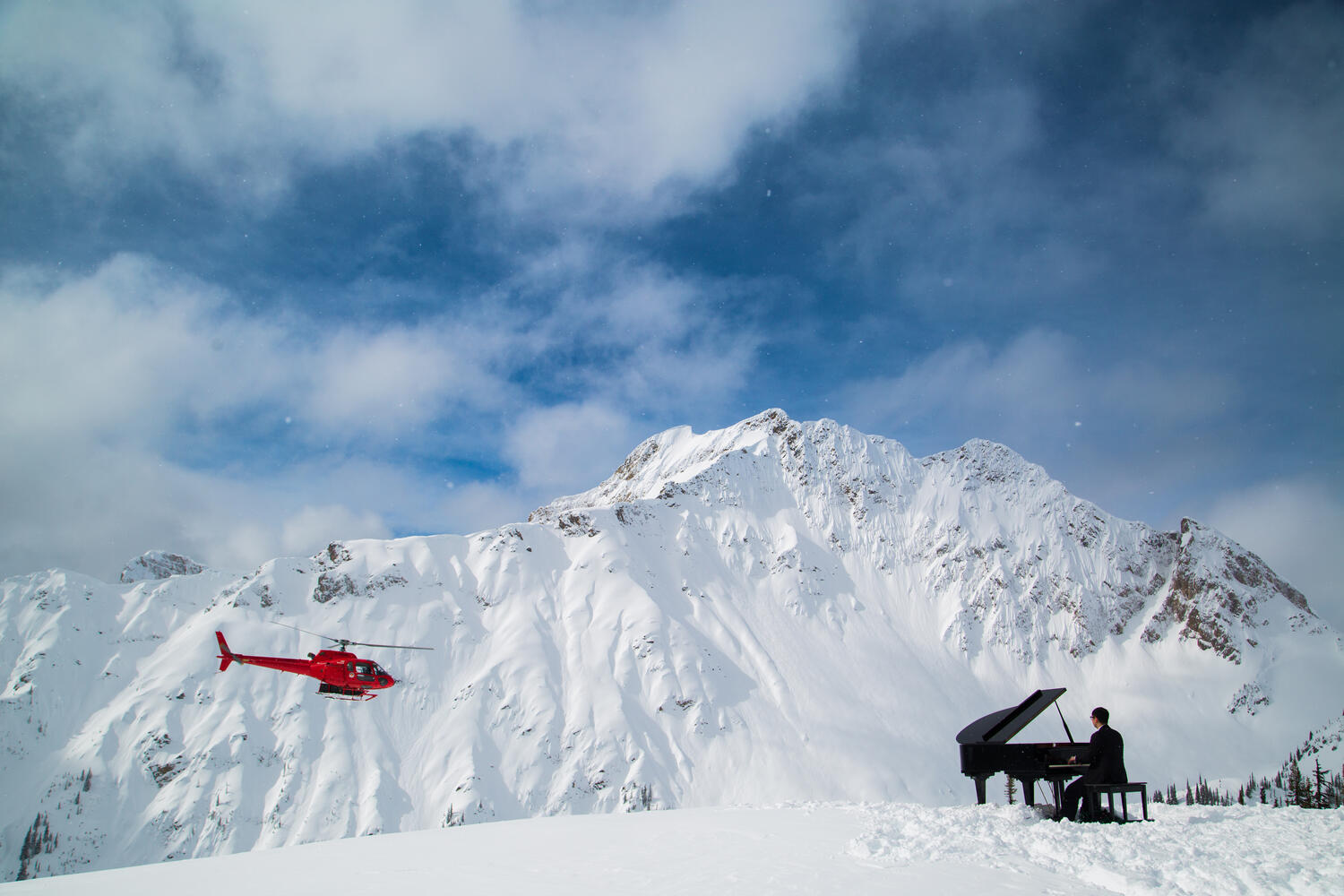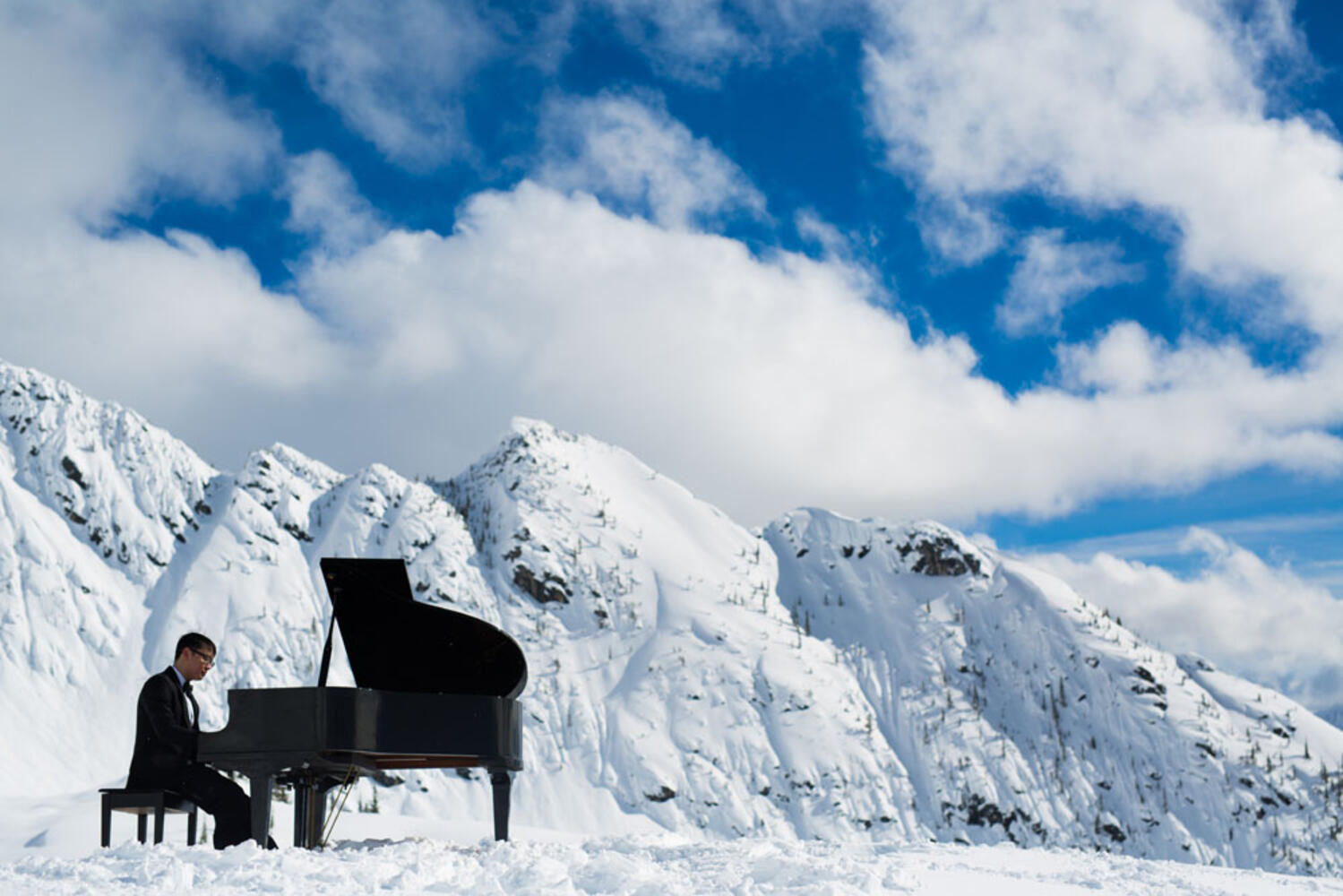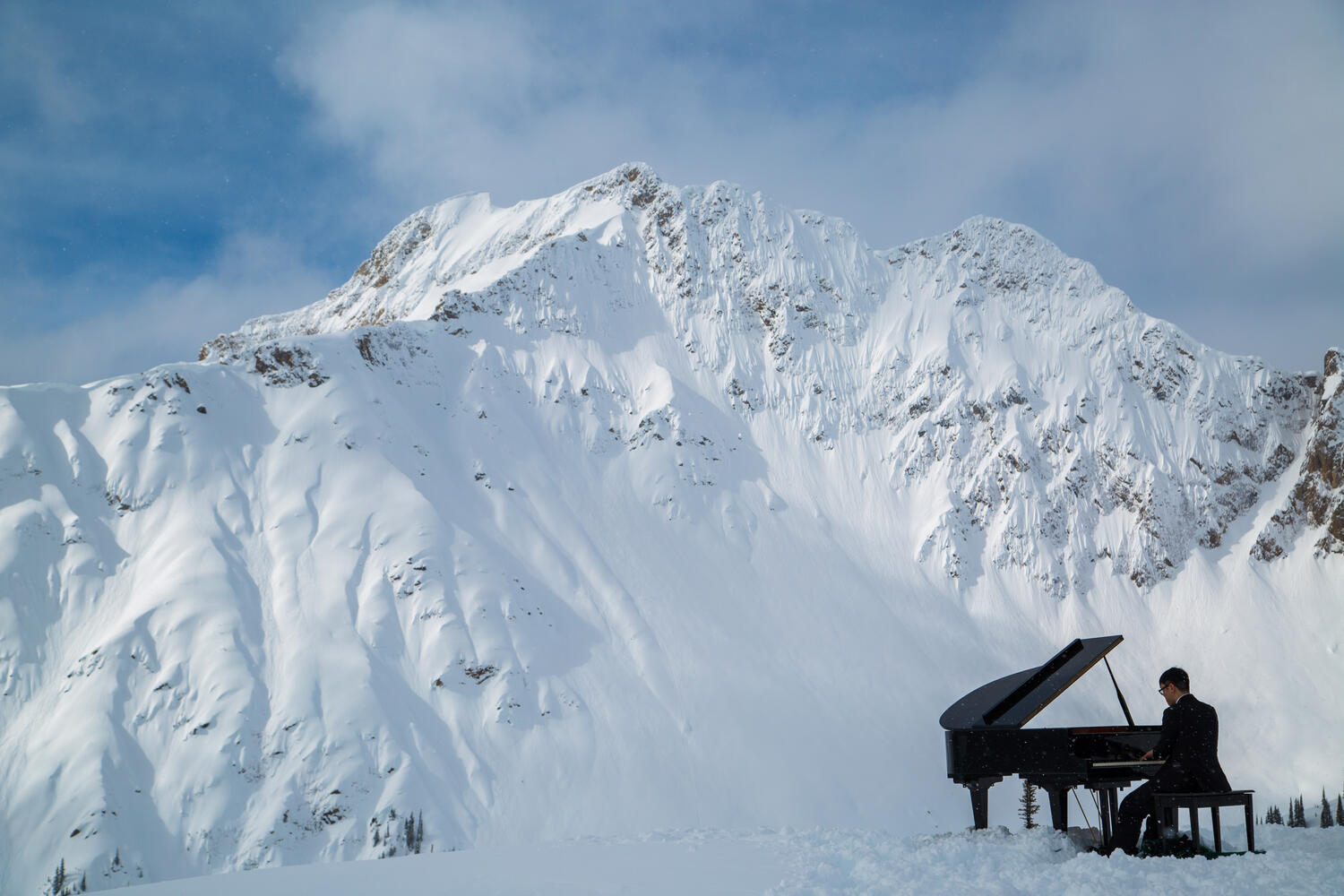 Thanks to a break in the stormy spring weather, the first concert took place above a newly named run "Piano Man" where Phil played Beethoven's "Allegro con brio from "Waldstein" Sonata , "Pavane pour une infante defunte" by Maurie Ravel, "Impromptu No. 2, Op. 90" by Franz Shubert and "Ruvido ed ostinato from Sonato. No. 1" by Alberto Ginastera for our heliski guests while they enjoyed their lunch break in the sunshine.
The following day Chiu provided apres ski entertainment just outside Mica Lodge. As the sun set over Kinbasket Lake he played a list of requests by the Mica staff and guests while they sang along to their favourite tunes and enjoyed hot toddies by a fire.
Thank you to Richard Prytula, noncerto, and Phil Chiu for helping create this once-in-a-lifetime experience.