Exploring the Mica Tenure | Harvey Creek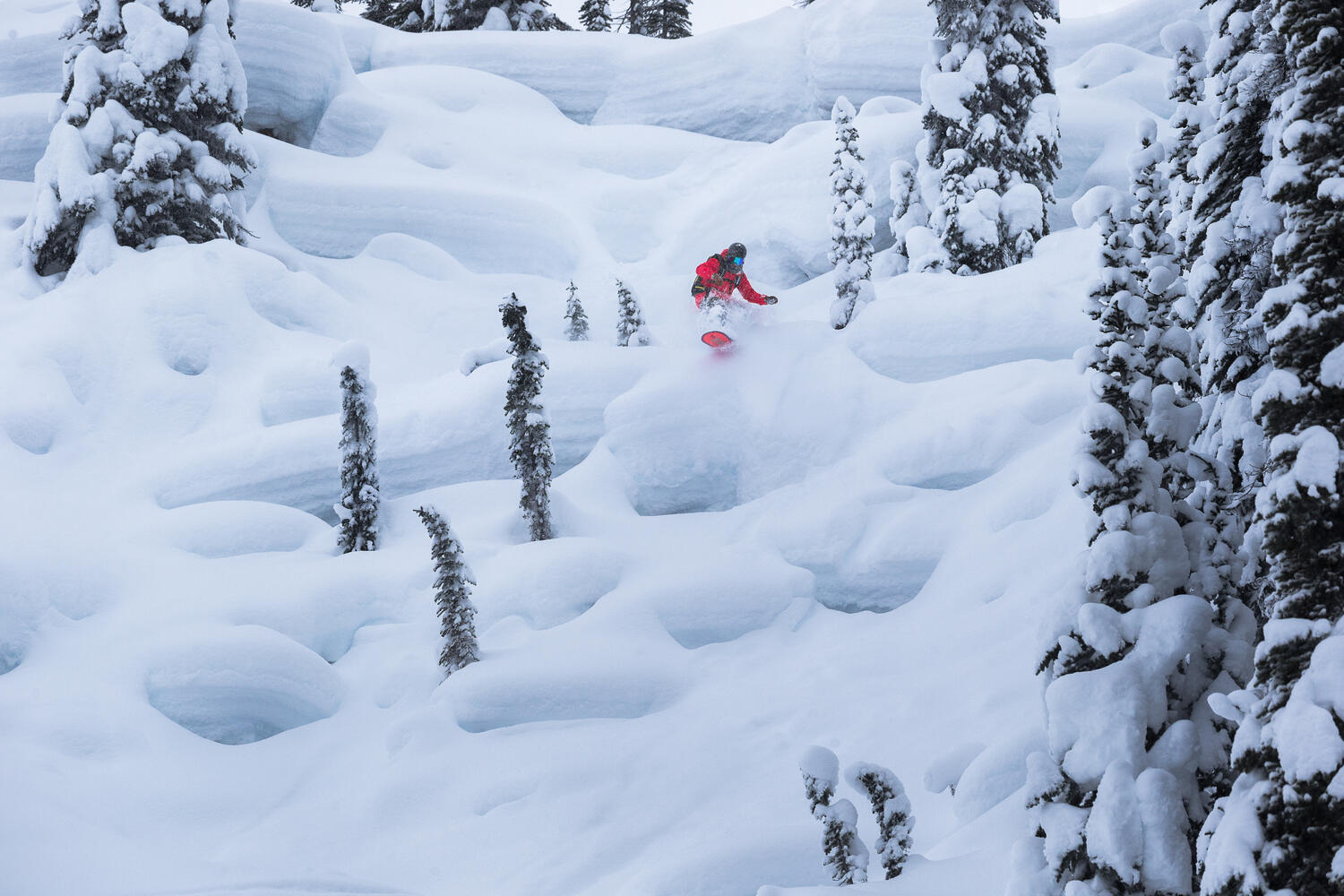 Harvey Creek
Nestled between Mt. Dainard and Dunkirk Mountain and just around the corner from Mica Lodge lies Harvey Creek. Host to some of Mica's most diverse ski terrain, Harvey is one of the tributaries that feeds into Kinbasket Lake directly below Mica Lodge.
Just a quick flight from Mica Lodge reveals the wide drainage, stacked with ski terrain that ranges from wide open to featured. With a massive diversity of ski runs, Harvey offers something for every skier who visits Mica.
The pillows, steep spines and trees of Pillow Talk, Harvey Wallbanger and Mr. Wiggles have been featured in many ski films and publications over the years.
Guest favourites include laying down wide open turns on Harvey Hound, watching the morning sun dance on T-Bone, or feeling the burn on Big Willy, Mica's longest run with a 1600 meter/ 5250 foot descent.
With a rich history of exploration,
The beauty and reverence of this area has not faded with time. Continued advancement in transportation now allow us to travel even further, flying to the tops of mountains and skiing to the valley bottoms that hold so many story of the past. Though the medium for travel of this area has changed, we continue to appreciate its past while making new discoveries.
Whether it's finding the deepest, driest pockets of snow at the back of the drainage or watching the terrain evolve as forest fires create new runs, Harvey Creek continues to inspire a sense of adventure and exploration to all those who visit.
Source:
(Canadian Alpine Journal, vol VI, 1914-15).
Akrigg, Helen B. and Akrigg, G.P.V; British Columbia Place Names; Sono Nis Press, Victoria 1986 /or University of British Columbia Press 1997