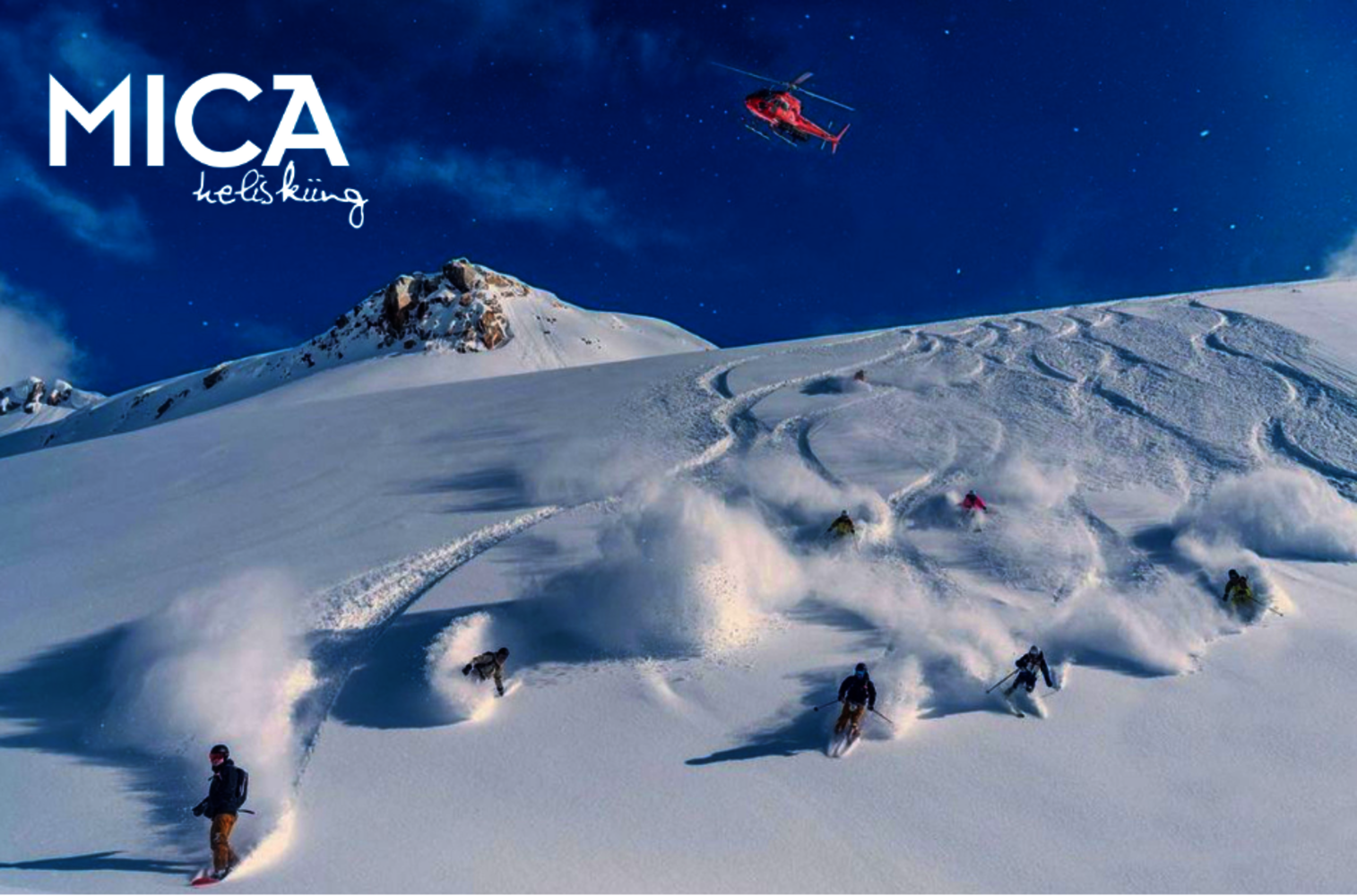 Escape from the ordinary: As the holiday season approaches, plan un unforgettable holiday celebration for your team. While the usual office gatherings and dinners have their charm, why not think outside the box in 2023 and organize a lodge trip? Imagine your team members bonding over thrilling ski adventures, cozying up by the wood fireplace, and making memories that will last a lifetime.
Join us for a four-day trip from December 18 to 22, 2023 to celebrate all the achievements of the past year with your valued team members.
At Mica, you can expect luxury accommodations, gourmet dining, pristine powder, and amazing terrain all nestled within the majestic Canadian Rockies. Let us explore a few of the many reasons why a lodge-based heliskiing trip is the perfect choice for your staff holiday party.
unforgettable experience
Choosing a lodge-based heliskiing trip for your team guarantees a unique and unforgettable experience. Whether your guests are seasoned heliskiers or first timers, our small-group heliskiing format (four guests + 1 guide per group) allows our guides to select the terrain and pace best suited for the group so everyone enjoys every single moment.
easy planning
Contrary to what you might think, planning a lodge-based winter getaway for your staff celebration is surprisingly easy. All of our trips include accommodations in our luxury lodge, gourmet meals, complimentary wine and craft beers, use of our skis/snowboards and snow safety equipment, and round-trip transportation from Kelowna or Revelstoke, making the planning process a breeze. We also have a knowledgeable and dedicated team to help you through the planning process.
team bonding
Spending time together on the powder-filled slopes or in the lodge fosters camaraderie and strengthens relationships among your team members. It's a chance for colleagues to connect outside the workplace and create lasting memories together. And best of all, it is a great way to show your team they are truly appreciated.
relaxation and rejuvenation
A lodge trip isn't just about outdoor adventure; it also offers a peaceful retreat from the hustle and bustle of daily life. After a day of skiing, your team can unwind in the lodge's cozy lounges, warm up by the fireplace, soak in the rooftop hottubs or enjoy a rejuvenating massage. It's the perfect setting to help your team return to work refreshed and recharged.
Delicious dining
Our skilled culinary team prepares spectacular meals ranging from hearty après-ski meals and customized lunches in the field to gourmet dinners with wine pairings. Your team will savour every moment together.
SCENIC BEAUTY
As far as winter lodges go, Mica offers one of the most picturesque settings out there. The lodge is perched on the slopes of the western Canadian Rockies with views across Kinbasket Lake toward the Monashee and Selkirk Mountain ranges. The breathtaking views will not only enhance the overall experience, but serve as a backdrop for stunning photos, and a source of inspiration for your team for the year ahead.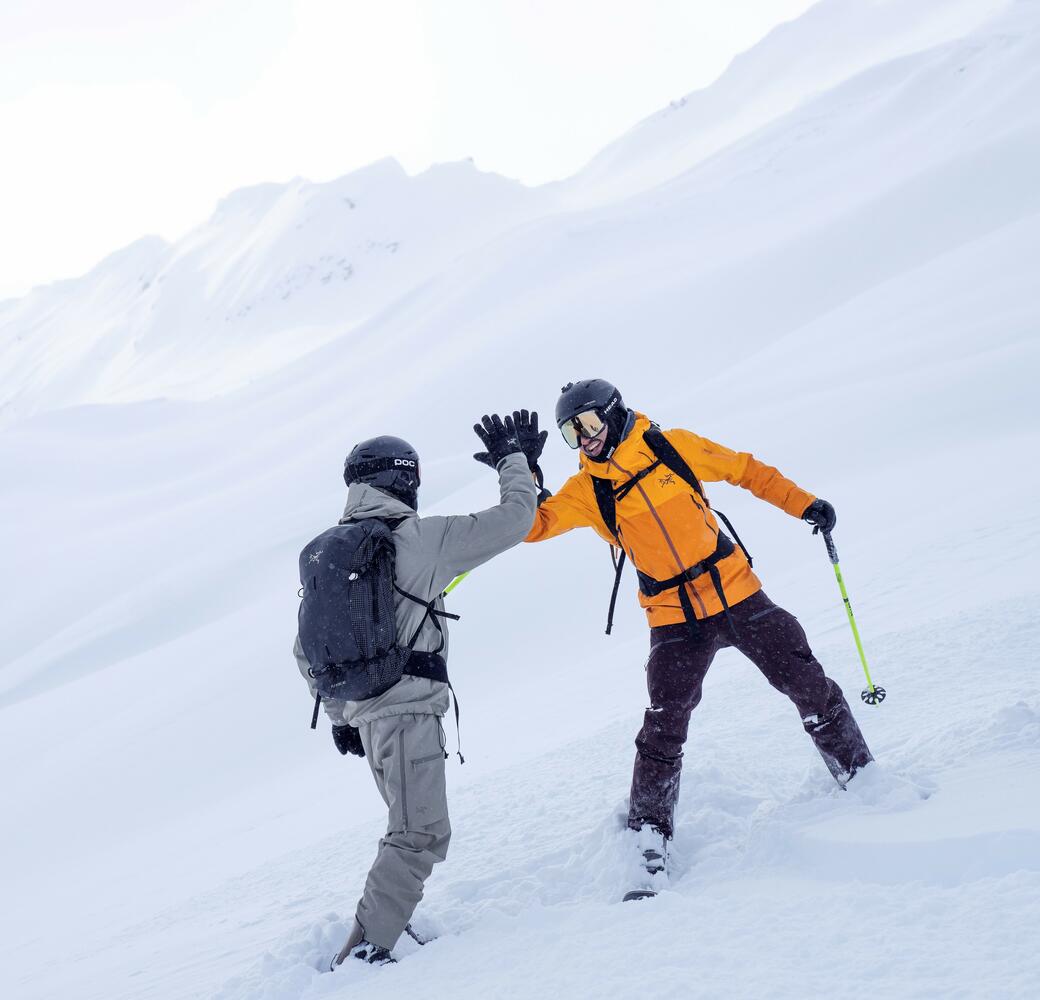 This holiday season, take your staff holiday party to new heights.
This unique experience in our Rocky Mountain wonderland will be a surefire way to create lasting memories and show your appreciation for your hardworking team. Bundle up and get ready for an unforgettable adventure. Your team will thank you for it.
Ready to wind down the year having a whole lotta fun?
This trip is now sold out, CONNECT WITH US NOW to be added to our waitlist for any trips this season.
1.877.837.6191 | info@MicaHeli.com